Life + Inspire + Fun
AlphaKnowledge : When life turns you upside... AlphaKnowledge : The joy of innocence and complete... AlphaKnowledge: Maslow's Hierarchy of Need... AlphaKnowledge: Christopher Donohue: A sweet lesson on patience. This post falls outside of my normal business oriented content.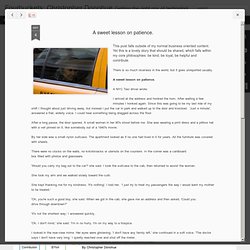 Yet this is a lovely story that should be shared, which falls within my core philosophies: be kind, be loyal, be helpful and contribute. There is so much niceness in the world, but it goes unreported usually. A sweet lesson on patience. A NYC Taxi driver wrote: I arrived at the address and honked the horn. Shawn Achor: The happy secret to better work. Broadcast Yourself.
Causes + Issues
Funny Humour. Finance. Shop. Cooking. Fitness. Music. Inspire. Arty. Earth at night seen from space ISS (HD 1080p) ORIGINAL. DollarShaveClub.com - Our Blades Are F***ing Great.
Listen to Music Online - Rdio. Separable Subsurface Scattering (Real Time) Everything is a Remix Part 4.
---