Embed
Inno-Versity Presents: "Greatness" by David Marquet
Visuals convey the power of ideas very effectively--and in way words alone cannot. But unless you work as a graphic designer, or perhaps as a cartoonist, it's rare for your first inclination when starting a project to be delivering an interesting visual package. Maybe it's time to reconsider. To do so, we sought out some folks whose jobs are to deliver those visuals: Jeffrey Sass, co-founder of Social Object Factory, the content division of cartoonist Hugh McLeod's Gaping Void company. "Our brain is designed for pattern recognition, which is one of the reasons why symbols have been around since caveman days. Cartoons capitalize on that unexpectedly," Sass says.
4 Reasons to Be More Visual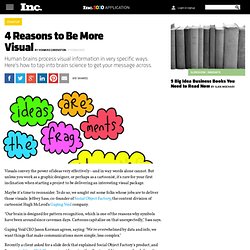 HIT:: Hongkong International Terminals
Ghoulish Delights and Halloween Fun in Space Heroes! Space Heroes rejoice! Join your friends in trick-or-treating fun, but stick together to avoid ghastly ghosts and bewitching witches. An eerie night has fallen on the Space Heroes homeworld with a supernatural, spooky makeover where vampires and witches abound. Are you ready for a howling good time? Check out HeroMart so you can get in … Continue Reading
Bubble Gum Interactive- Fun Online Virtual Worlds for Kids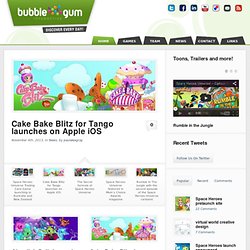 Training Evaluation Software | Measure and Improve your Training
Free Online Training Evaluation Tool - TrainingCheck
Create and send custom Ecards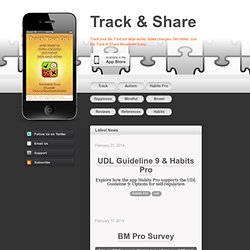 shortmom asked: Now make that weight graph a bit more sensitive! :-) Good point. We'll make that easier going forward. Did you see that you can set the graph to show only an area around your target weight?
Track & Share
RemindMe
20 Cubed
Gamification, Assessment, and the Joy of Learning