Communication, réseautage dans la vraie vie
Five Best Business Card Printing Sites. Do people even still USE business cards?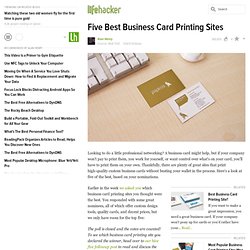 These days, when someone hands me their card, I use CardCam to add it into my phone. It'll add both the picture of the business card as well as add the person to the contacts. There's really no need to keep someone's business card for longer than maybe 5 minutes if you're super slow at doing this. Seems like a waste of money, to me, since most people have SmartPhones, and if not Smart Phones, then they would have a cell phone on them and they could easily add you to their contacts.
Libre publication, impression de livre et édition en ligne - Lulu. Networking for Young People. Young men will often start to focus on networking only when they are looking for a job.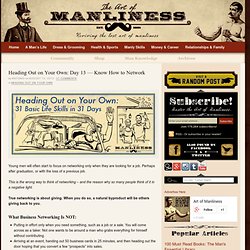 Perhaps after graduation, or with the loss of a previous job. This is the wrong way to think of networking – and the reason why so many people think of it in a negative light. True networking is about giving. When you do so, a natural byproduct will be others giving back to you.
---