MUST do!
Melted Crayon Art | Unsimple Living. Perhaps I should begin this post by introducing you to my mom, also known as Her Ladyship Craftiness…er, Her Royal Craftiness?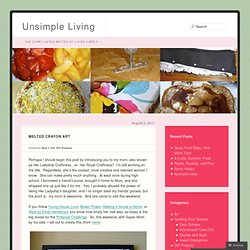 I'm still working on the title. Regardless, she's the coolest, most creative and talented woman I know. Rainbow Falls by JKCreate. This contains several hues of each color of the rainbow to create a full spectrum of dripping wax.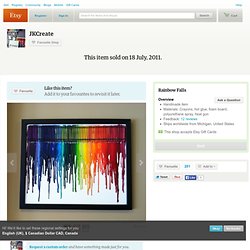 The crayons are lined up and melted on a foam board using a heat gun. I use controlled heat application for the desired outcome, leaving little to no stray splatters in this particular piece. The result is a clean line from each crayon, resembling that of dripping paint. Glowing jars.
---