International
Thai Recipes Home Style from Temple of Thai. Welcome to our Thai recipes section.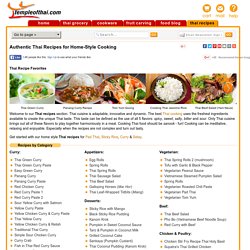 Thai cuisine is adaptable, innovative and dynamic. The best Thai cooking uses the freshest ingredients available to create the unique Thai taste. This taste can be defined as the use of all 5 flavors: spicy, sweet, salty, bitter and sour. Only Thai cuisine brings out all of these flavors to play together harmoniously in a meal.
Mexican Pulled Chicken Stuffed Peppers | Life As A Plate. I had peppers.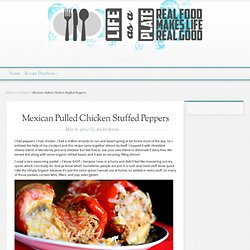 I had chicken. I had a million errands to run and wasn't going to be home most of the day. So I enlisted the help of my crockpot and this recipe came together almost by itself. Korean Meatball Sliders. Better Than Takeout Orange Chicken. Yesterday as I stood in the kitchen trying to figure out what to make for dinner I wondered to myself, how do those people do it on those shows where they are given random ingredients and are suppose come up with something genius.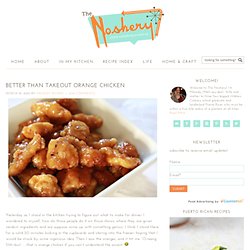 I think I stood there for a solid 20 minutes looking in the cupboards and staring into the freezer hoping that I would be struck by some ingenious idea. Then I saw the oranges, and it hit me "O-raang Shh-ikun"….that is orange chicken if you can't understand the accent. I love orange chicken, and I almost always order # 14 Orange Chicken when we order Chinese take out and I wondered to myself if I could make it better at home.
---