Punk
NYARk nyarK, le livre - NYARk nyarK - Punk et Rock alternatif Français 76/89. "Nyark nyark !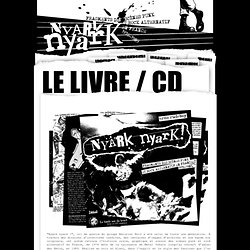 ", cri de guerre du groupe Bérurier Noir a été celui de toute une génération. À travers des dizaines d'interviews inédites, des centaines d'images d'archives et une bande son originale, cet album retrace l'histoire orale, graphique et sonore des scènes punk et rock alternatif en France, de 1976 date de la naissance de Métal Urbain jusqu'au concert d'adieu des Bérus, en 1989. Réalisé en noir et blanc, dans l'esprit et le style des fanzines que l'on fabriquait aux ciseaux et à la photocopieuse, Nyark Nyark ! Punk Zine Archive. Strange Reaction. Good bad Music for bad, bad Times!
S.P.I.T. - Squeegee Punks in Traffic. RoachTrip en Russie!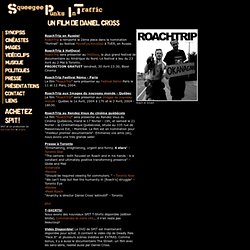 RoachTrip a remporté la 2ème place dans la nomination "Portrait" au festival MovieEye/KinoGlaz à TVER, en Russie. RoachTrip à HotDocs! RoachTrip sera présenter au HotDocs, le plus grand festival de documentaire au Amérique du Nord. Le festival a lieu du 23 Avril au 2 Mai à Toronto. PROJECTION GRATUIT Vendredi, 30 Avril 23:30, Bloor Cinema. La référence de la scène underground punk & skinhead au Québec (Powered by vBulletin) Arizona hardcore punk rock flyer archive 1982-1984. Gk20's Journal – A Punk Manifesto - the definition of true punk, by Greg Graffin – Last.fm.
La distro. FACTS MYTHS & LIES of D.I.Y. MUSIC 1987-93.
---