EFFETS/CREATION
Lumière Est-ce quelque chose comme l'œil humain. Il ya quelque chose de spectaculaire à ce sujet chatoyantes. Le meilleur exemple est le Jour de l'Indépendance- Une nation entière retient son souffle et regardé pendant quinze minutes de feux d'artifice montrent (Bien sûr, cela n'inclut pas la demi-heure supplémentaire après le parler et qui inclut des comparaisons entre les feux d'artifice de cette année, l'an dernier à payer / payer pour une autre ville). Un des effets, je suis plus comme pour les utiliser dans Photoshop C'est l'effet d'éclairage, Possibilités infinies dans un des résultats étonnants et.
10 Guides des meilleures éclairage Photoshop Conception Technology Network | Conception graphique et de la technologie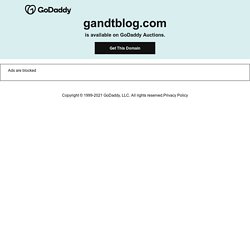 Magic lighting effect in Photoshop
Our last Wallpaper of the Week was an image I had created using Pixelmator, and I really liked the outcome. The best part about it was that it was pretty easy to accomplish in Pixelmator, but I decided for perspective's sake to create the same effect in Photoshop. The process is easy as well, but with a few extra steps. As in the previous tutorial, I will show you how to create a digital bokeh effect, but this time in Photoshop. The process is very easy and we will be using the super powerful Brush Engine, one of the coolest things in Photoshop. Step 1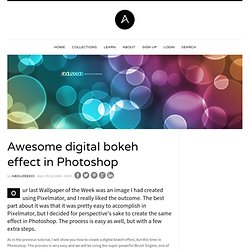 cercleTut.swf (application/x-shockwave-flash Object)
Photoshop ~ Tutoriaux Effets Divers ~ Pseudo Fractale
Pseudo Fractale Passez votre curseur sur le texte en vert pour une infobulle en image Créez un nouveau document 500 x 500 px. Fond Noir.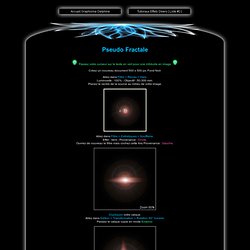 FreD || tutorial photoshop #20 Comment fair un effet 3D - une vidéo Art et Création
There are lots of ways to create swirls in Illustrator, you can even download vectors from sites such as bittbox and dezignus , and if you are using Photoshop you can download brushes with those sorts of symbols. However in this tutorial I will show 4 ways to create swirls, and by mixing them you will learn some very powerful techniques that will allow you to easily make tons of different styles of swirls and crazy sperm vectors. 1st Way - Arc, Circle, and Path tool Select the Arc Tool and create an arc.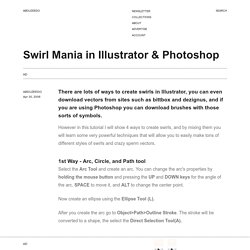 Créer un dégradé de couleurs sous Illustrator | Blog | Illustrator |