Support
The Instructional Use of Learning Objects -- Online Version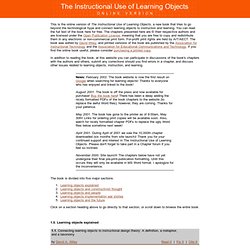 Click on a section heading above to go directly to that section, or scroll down to browse the entire book. 1.0. Learning objects explained 2.0. Learning objects and constructivist thought 3.0.
2.0 stars "good software in the wrong hands" March 17, 2014 | By feri196 Version: LogMeIn Free 4.1.3430 Prosthe idea is good, but ... Consthe free version is discontinued SummaryWe are looking for another (really free) service... Reply to this review Was this review helpful?
LogMeIn Free - Free software downloads and reviews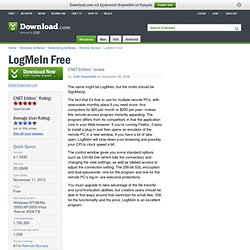 Master pages - SharePoint Designer - Microsoft Office Online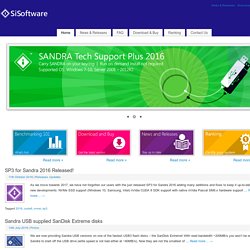 SiSoftware Sandra 2014 Released: London, UK, 25th November 2013 - Updated Device Performance Certification, New Benchmarks, Windows 8.1 support. While Sandra has been updated for the brand-new Windows 8.1 / Server 2012/R2 operating systems, we have not forgotten Windows 8, 7, Vista or even XP* users - all new features and enhancements are supported on all operating systems. As SiSoftware operates a "just-in-time" release cycle, some features were introduced in Sandra 2013 service packs: in Sandra 2014 they have been updated and enhanced based on all the feedback received. more... Download & Buy
Cetis is the Centre for Educational Technology, Interoperability and Standards. Our staff are globally recognised as leading experts on education technology innovation, interoperability and technology standards. For over a decade Cetis has provided strategic, technical and pedagogical advice on educational technology and standards to funding bodies, standards agencies, government, institutions and commercial partners. We work with our clients and partners to develop policy and strategy, providing impartial and independent advice on technology, innovation and standards.Our work includes a wide range of activities from representation at national and international standardisation bodies, facilitation of online and face-to-face events to production of a range of formal and informal publications.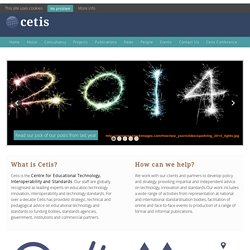 CETIS
Cap Gemini opleidingen Sharepoint Academy - Zoeken