Gardening
About Herb Gardens
How-Tuesday: Urban Herbalist | The Etsy Blog
Herb Garden: Indoor Herb Garden Kits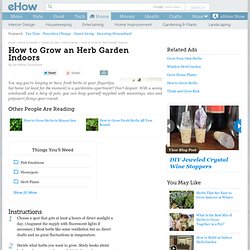 How to Grow a Small Herb Garden Herbs, long the favorites of serious cooks, are versatile and can be grown by the home gardener, either inside in containers or...
How to Grow an Herb Garden Indoors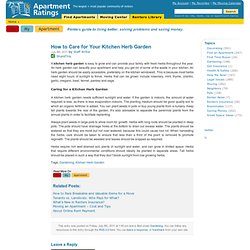 How to Care for Your Kitchen Herb Garden | Oh My Apartment
July 8th, 2011 by Staff WriterShareThis
manufacture: Potting Shed Creations, Troy, ID materials: Recycled steel case, tree and moss seed, seedling training pots, seed-starting wafers, growing medium, river stones, bonsai scissors and rake with spade, complete growing directions dimensions:
Bonsai Forest Kit: Dawn Redwood
manufacture: Potting Shed Creations, Troy, ID materials: Recycled steel case, paper labels, seed tins, organic seeds, paper cards, wood stakes, pencil dimensions: Tin is 7.5" long x 5.25" wide
Garden Maker: Organic Herbs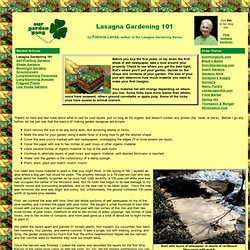 Lasagna Gardening 101
There's no hard and fast rules about what to use for your layers, just so long as it's organic and doesn't contain any protein (fat, meat, or bone). Before I go any further, let me just say that the basics of making garden lasagnas are simple: Don't remove the sod or do any extra work, like removing weeds or rocks.Mark the area for your garden using a water hose or a long rope to get the desired shape.Cover the area you've marked with wet newspapers, overlapping the edges (5 or more sheets per layer).Cover the paper with one to two inches of peat moss or other organic material.
Indoor Gardening - Grow Herb Plants Inside on your Windowsill
You can bring your herb garden indoors for the winter, by planting a windowsill garden. Many herb plants grow quite easily in containers and require only minimal care.