Gardening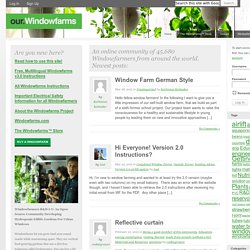 Windowfarmers R&D-I-Y: An Open Source Community Developing Hydroponic Edible Gardens For Urban Windows. Windowfarms let you grow food year-round inside while maximizing space. They are vertical food-growing gardens that use a dirt-free technique called hydroponics. You can buy a kit or build your own using low-impact or recycled local materials. Having a windowfarm is more about the activity and experience of windowfarming, these are living systems, not just a pretty thing to look at. This site is the online community of windowfarmers around the world.
About Herb Gardens
How-Tuesday: Urban Herbalist | The Etsy Blog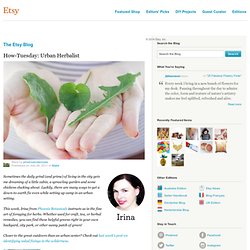 Sometimes the daily grind (and grime) of living in the city gets me dreaming of a little cabin, a sprawling garden and some chickens clucking about. Luckily, there are many ways to get a down-to-earth fix even while setting up camp in an urban setting. This week, Irina from Phoenix Botanicals instructs us in the fine art of foraging for herbs. Whether used for craft, tea, or herbal remedies, you can find these helpful greens right in your own backyard, city park, or other sunny patch of green! Closer to the great outdoors than an urban center?
Herb Garden: Indoor Herb Garden Kits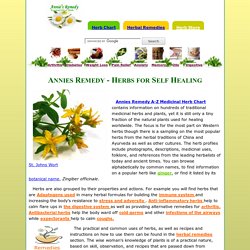 A-Z Medicinal Herb Chart Over 450 traditional medicinal herbs and plants are profiled along with detailed herb descriptions, common names, botanical names, medicinal uses, folklore, and references from the leading herbalists of today and ancient times. Use the alphabetical herb chart to find information on a specific herb or plant you are interested in learning about, and learn about the healing properties and actions of medicinal plants. The wise woman's knowledge of plants is of a practical nature, based on skill, observation, and recipes that are passed down from generation to generation.
How to Grow an Herb Garden Indoors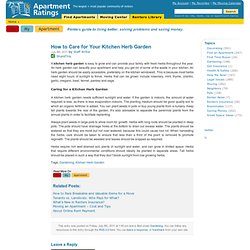 How to Care for Your Kitchen Herb Garden | Oh My Apartment
July 8th, 2011 by Staff WriterShareThis A kitchen herb garden is easy to grow and can provide your family with fresh herbs throughout the year. An herb garden can beautify your apartment and help you get rid of some of the waste in your kitchen. An herb garden should be easily accessible, preferably on the kitchen windowsill.
manufacture: Potting Shed Creations, Troy, ID materials: Recycled steel case, tree and moss seed, seedling training pots, seed-starting wafers, growing medium, river stones, bonsai scissors and rake with spade, complete growing directions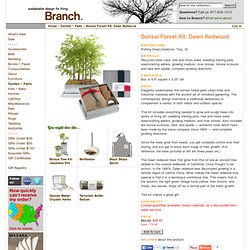 Bonsai Forest Kit: Dawn Redwood
manufacture: Potting Shed Creations, Troy, ID materials:
Garden Maker: Organic Herbs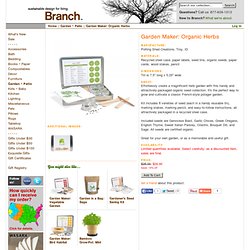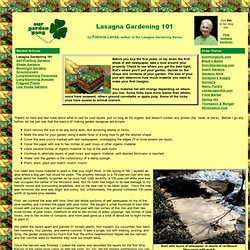 Lasagna Gardening 101
There's no hard and fast rules about what to use for your layers, just so long as it's organic and doesn't contain any protein (fat, meat, or bone). Before I go any further, let me just say that the basics of making garden lasagnas are simple: Don't remove the sod or do any extra work, like removing weeds or rocks.Mark the area for your garden using a water hose or a long rope to get the desired shape.Cover the area you've marked with wet newspapers, overlapping the edges (5 or more sheets per layer).Cover the paper with one to two inches of peat moss or other organic material.
Indoor Gardening - Grow Herb Plants Inside on your Windowsill
You can bring your herb garden indoors for the winter, by planting a windowsill garden. Many herb plants grow quite easily in containers and require only minimal care. However there are a couple of extra considerations, when growing them indoors. The first is ensuring they get enough sun to grow lush and healthy. Secondly, to have enough to really enjoy in your cooking, you'll need large plants and pots, so make sure you have enough space to keep them. If you do, you'll be snipping fresh herbs in your kitchen throughout the winter.