Research
Consumer Packaged Goods & Retail | Private Label, CPG Trends | Nielsen
The path to purchase isn't always a direct route. Shoppers face countless options along their journey, and each one forces them to make a decision before they can move forward. Sometimes they zig for something healthy or convenient. Other times they zag for something inexpensive and tasty. Was it the packaging that caught their eye?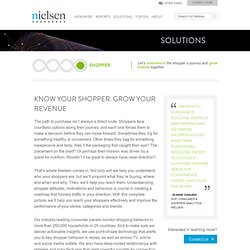 Organizational Chart Campbell Soup - TheOfficialBoard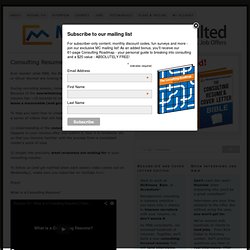 Management Consulted — Consulting resumes, interviews, jobs, and case studies
Welcome, welcome to 2014. To start the year out on the right foot, we'll be continuing our series of posts on consulting salaries with compensation information for those starting in a consulting firm this year – the big 2-0-1-4. We've been compiling data on management consulting salaries now for 4 years. What have we seen? Although there were some increases in salaries in 2013, the changes are even slighter this year.
SHRM members may adapt and use these sample interview questions to fit their company policies, practices and culture. Neither members nor non-members may reproduce these sample interview questions in any other way (e.g., to republish in a book) without SHRM's permission. To request permission for specific items, click on the "Obtain reuse/copying" button on the page where you find the item.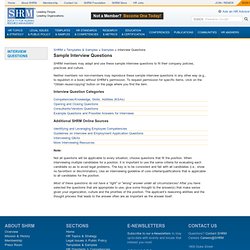 Sample Interview Questions
an inside look at jobs & companies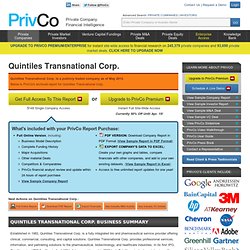 Private Company | Quintiles Transnational Corp.
PrivCo's Detailed Business Description explains the business operations, products and services, financial structure, and major business milestones of Quintiles Transnational Corp. The first portion of PrivCo's Detailed Business Description is displayed below, free to view to non-subscribers.To read the entire Detailed Business Description of Quintiles Transnational Corp.:Get Full Access To This Report Now! $149 Single Company Access orUpgrade to PrivCo Premium Subscription Instant Full Site-Wide AccessCurrently 50% Off Until Apr. 15! Business Model
Home - Quora
PostRank
Blog Search
Business Solutions & Software for Legal, Education and Government | LexisNexis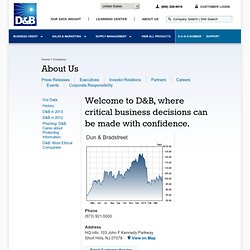 D&B - the leading source of business information.
Our Vision To be the most trusted source of commercial insight so our customers can decide with confidence. Who We Are D&B (NYSE:DNB) is the world's leading source of commercial information and insight on businesses, enabling companies to Decide with Confidence® for more than 172 years. Today, D&B's global commercial database contains more than 225 million business records.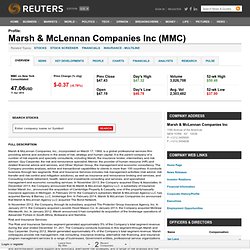 Marsh & McLennan Companies, Inc., incorporated on March 17, 1969, is a global professional services firm providing advice and solutions in the areas of risk, strategy and human capital. It is the parent company of a number of risk experts and specialty consultants, including Marsh, the insurance broker, intermediary and risk advisor; Guy Carpenter, the risk and reinsurance specialist; Mercer, the provider of human resource (HR) and related financial advice and services, and Oliver Wyman Group, the management and economic consultancy. The Company provides analysis, advice and transactional capabilities to clients in more than 100 countries.
Marsh and Mclennan Companies Inc (MMC) Company Profile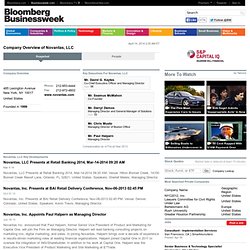 April 14, 2014 2:35 AM ET Company Overview 485 Lexington Avenue New York, NY 10017
Novantas, LLC: Private Company Information - BusinessWeek
Login - Hoover's
World's Largest Professional Network
Vault