Wisdom
Get flash to fully experience Pearltrees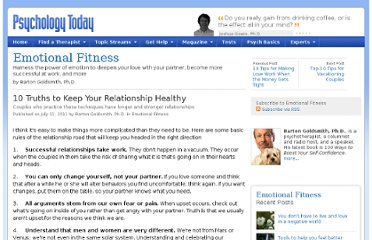 I think it's easy to make things more complicated than they need to be. Here are some basic rules of the relationship road that will keep you headed in the right direction 1.
You've read several posts already. It's very flattering to know that somebody is interested in what I write over here. :)
Post written by Leo Babauta . I am blessed with six wonderful children and a fantastic and lovely wife, and for this I am deeply grateful.
A friend who works at the Wall Street Journal mentioned a comment she'd heard from a financial advisor: if you want to make a big, indulgent purchase, you're better off splurging on a one-time expense instead of a continuing expense. Buy a painting instead of joining a country-club.