Interesting Sites
Watch Free Documentaries Online - Movies Found Online
Michio Kaku | Professor of Theoretical Physics, CUNY
Crappy First Drafts
Tendances des recherches
Turning TwentyOne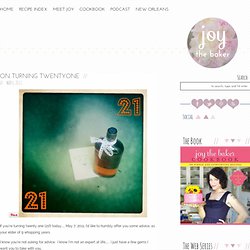 If you're turning twenty one (21!!) today… May 7, 2011, I'd like to humbly offer you some advice, as your elder of 9 whopping years. I know you're not asking for advice. I know I'm not an expert at life… I just have a few gems I want you to take with you. One: Raw honey and baking soda make a really lovely face scrub.
Transparency
Brene Brown: The power of vulnerability
Julian Treasure: 5 ways to listen better
Multicolr Search Lab - Idée Inc.