Daily Websites
Wanelo - Find unique products and stores you have never heard of.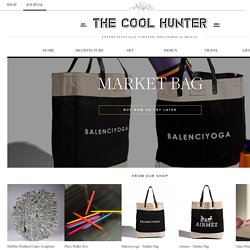 Welcome
More than 400 invited guests attended the opening event of The Art Hunter in Sydney on Tuesday night. The Art Hunter launch is a collaboration between The Cool Hunter and Jaguar, and the opening night was also the Australian debut of the spectacular Jaguar C-X17 concept car. To present The Art Hunter, we engaged our dream team of collaborators, led by the incomparable Natalie Longeon and Peter Pengly from The Artistry (they designed and executed our Summer Lovers Rotate store as well), to transform a 500 m2 warehouse in Alexandria into a genuinely exciting, temporary three-week art exhibition experience. The Art Hunter is not a white-walled space where you quietly walk past pieces of art. Instead, it is an eclectic and vibrant environment where every wall is a different color (by our paint sponsor Taubmans), where there is no natural light and where the work of more than 40 artists, curated by us, is not only on display but also for sale.
Funny Photos | Free Funny Picture | Funny Photo Online
Happy Place - The Latest Funny Videos, Funny Pictures, Funny Tweets, Funny Ecards and More!
Didga the cat, as in "you didn't happen to see a skateboarding cat go by, didga?" I'm sure we all feel a little jaded when it comes to animal videos on the Internet. I mean, this is 2014.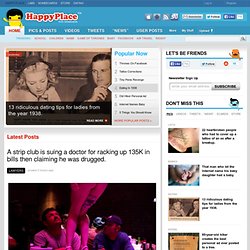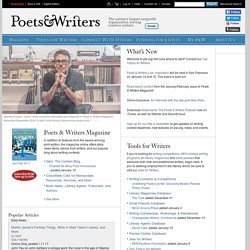 Begin 2014 by visiting our Literary Events Calendar, which has information on readings, workshops, and conferences that offer inspiration, education, and a sense of community. Or visit the Writing Prompts and Exercises page, which helps writers develop the skills, knowledge, and dedication needed to achieve their writing goals. The Poets & Writers Speakeasy is a convenient, open, and reliable digital space where poets and writers gather to discuss their experiences with the craft, literary agents, and self-publishing.
Poets & Writers | Contests, MFA Programs, Agents & Grants for Writers
Gizmodo
Gabby Giffords and Mark Kelly Be passionate. Be courageous. Be your best.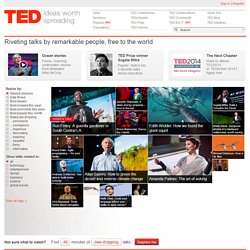 TED: Ideas worth spreading
Bookshelf Porn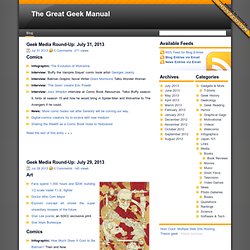 Geek Media Round-Up: July 31, 2013 Jul 31 2013 0 Comments 271 views Comics
The Great Geek Manual | Spanning the width and breadth of the Geek dream