EmberJS/TravisCI/MusicAPI/Etc | DropZone - 24/04/2012
Kyoto Cabinet/Tyrant | Database/Etc
24/04/2012 - Music API/Etc To Sort
Travis CI: Technical Overview
travis-ci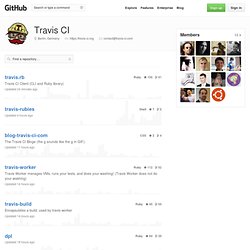 travis.rb Travis CI Client (CLI and Ruby library) Updated blog-travis-ci-com
travis-ci/travis-ci
README.markdown Travis CI Travis CI is a hosted continuous integration and deployment system. There are two versions of it, travis-ci.com for private repositories, and travis-ci.org for public repositories. This repository contains the central issue tracker for the Travis CI project.
README.md travis-assets Serves two purposes: serve assets on http://assets.travis-ci.org in productionact as a Rails engine in development mode so that assets are directly served from the travis-ci Rails app Modifying assets in development When you're working on travis-ci locally and want to see your asset modifications immediately on your locally running version, in your local travis-ci's Gemfile change the reference of travis-assets from git to your local checkout, like so: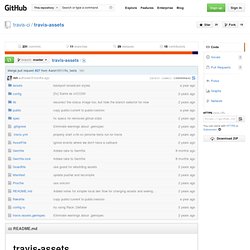 travis-ci/travis-assets
travis-assets/assets/javascripts at master · travis-ci/travis-assets
travis-assets/assets/javascripts/vendor at master · travis-ci/travis-assets
travis-assets/assets/javascripts/vendor/sproutcore-2.0 at master · travis-ci/travis-assets
travis-assets/assets/javascripts/vendor/sproutcore-2.0/routes.js at master · travis-ci/travis-assets
Sign in | EmberJS - Campfire
pangratz/emberjs-hubot
README.md This hubot hangs around at the #emberjs freenode IRC channel and sends the logs to the CouchDB located at http://emberjs.iriscouch.com/irc Hubot needs the following configuration to work like a charm: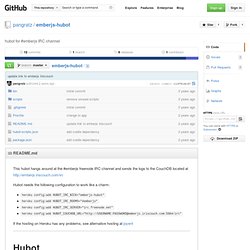 emberjs.iriscouch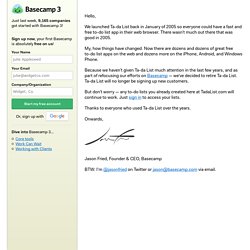 Hello, We launched Ta-da List back in January of 2005 so everyone could have a fast and free to-do list app in their web browser. There wasn't much out there that was good in 2005.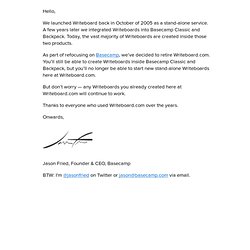 Hello, We launched Writeboard back in October of 2005 as a stand-alone service. A few years later we integrated Writeboards into Basecamp Classic and Backpack.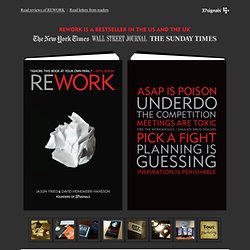 First The new reality Takedowns
37signals The smarter, faster, easier way to build a successful web application Introduction chapter 1 What is Getting Real?