IT Security/Etc
PwnWiki.io
Glenn Grant | GIAC Certification
Magazine | IT Security Magazine about hacking & hackers techniques - Hakin9
The Penetration Testing Execution Standard
Hackery - Open Penetration Testing Bookmarks Collection : OWASP Mantra - Free and Open Source Browser based Security Framework
...is just that, a collection of handy bookmarks I initially collected that aid me in my day to day work or I find in the course of research.
pentest-bookmarks - Open Penetration Testing Bookmarks Collection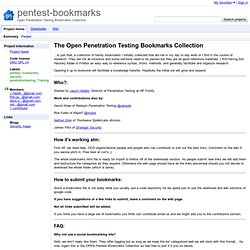 nullsecurity team
s Password Cracking Dictionary (Pay what you want!)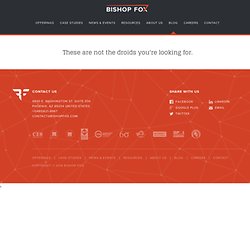 The Google Hacking Diggity Project is a research and development initiative dedicated to investigating the latest techniques that leverage search engines, such as Google and Bing, to quickly identify vulnerable systems and sensitive data in corporate networks. This project page contains downloads and links to our latest Google Hacking research and free security tools.
Organisations/Conferences | IT Security
Certifications | IT Security
Training/Learning | IT Security
Hackables/CTF/Games/Etc | IT Security
Reverse Engineering/Etc | IT Security
Malware/Malware Analysis/Etc | IT Security
Exploits/Etc | IT Security
Web/Web Services/Etc | IT Security
Mobile/iOS/Android/Etc | IT Security
OSINT/Open Source Intelligence | IT Security
Blogs/Podcasts/Etc | IT Security
Security/Authentication | Technology Topics
Penetration Testing/Ethical Hacking/Etc | Jobs/Etc