Health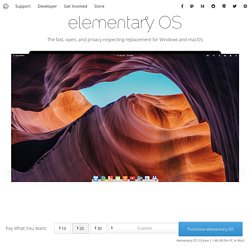 The next generation of elementary OS is here. Lightweight and beautiful. All-new apps.
Chemist Canberra - Canberra Day & Night Chemist (Ginninderra Pharmacy) Ginninderra Pharmacy - Chemist Canberra provide a range of chemist products and services to Canberra and the surrounding areas which includes 15+ medical doctors on rotation, a nutritionist, naturopathic advice and more. We provide a comprehensive medication review by our in-house Accredited CONSULTANT Pharmacist.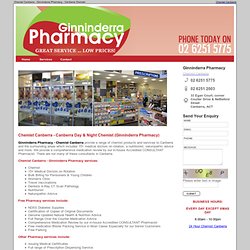 Chemist Canberra - Ginninderra Pharmacy - Canberra Chemist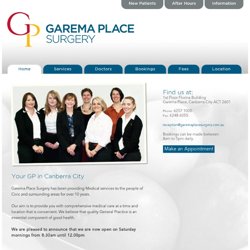 Garema Place Surgery has been providing Medical services to the people of Civic and surrounding areas for over 10 years. Our aim is to provide you with comprehensive medical care at a time and location that is convenient. We believe that quality General Practice is an essential component of good health. We are pleased to announce that we have extended our opening times on Monday to Friday until 6.00pm and Saturday mornings from 9.00am until 12.30pm Existing patients are now able to book appointments online via our website or by downloading the Appointuit app for your iPhone or iPad from the App Store.
Garema Place Surgery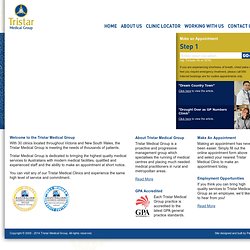 Welcome to the Tristar Medical Group With 30 clinics located throughout Victoria and New South Wales, the Tristar Medical Group is meeting the needs of thousands of patients. Tristar Medical Group is dedicated to bringing the highest quality medical services to Australians with modern medical facilities, qualified and experienced staff and the ability to make an appointment at short notice. You can visit any of our Tristar Medical Clinics and experience the same high level of service and commitment. About Tristar Medical Group Tristar Medical Group is a proactive and progressive management group which specialises the running of medical centres and placing much needed medical practitioners in rural and metropolitan areas.
Tristar Medical Group
Clubs | Fit n Fast
Osim's new USB-powered US$170 uPixie uses EMS to massage and tone while you work
OSIM, better known for its advanced massage chairs, has begun selling a US$170 thumb-sized USB massager which uses Electronic Muscle Stimulation (EMS - the same technology you first witnessed in biology when your teacher made a dead frog's leg twitch using electrical current), to deliver a suite of specialized massage programmes from your laptop. It's a pretty good fit of technologies because you can synch the massage to your computer's music player and massage away stress, and tone up using the tapping, squeezing and kneading of the uPixie on specific muscle groups ... while you are working. View all There are four set programmes on the uPixie, but you can also write and develop your own routines, opening up a whole host of possibilities. The Osim uPixie is actually fairly rudimentary as far as EMS machines go.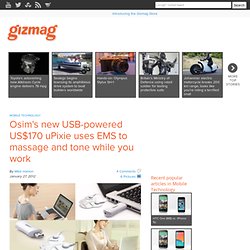 Dehydration (Brain Fog/Etc)
Supplements/Protein | Health
LegitScript
We are told it is safe to eat, wear and inject into our bodies to "improve immunity," but new research makes a convincing argument that it is causing cancer, and at levels up to 100,000s lower than found in consumer products. A devastating new report commissioned by the National Cancer Institute reveals that our 40-year long 'War on Cancer' has been waged against a vastly misunderstood 'enemy,' that in many cases represented no threat to human health whatsoever. Dr.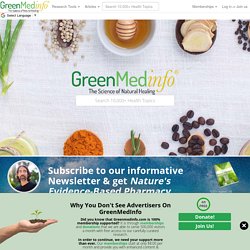 Health/Healthy/Health Food Info/Diets | Food
Metabolism Boosting/Fat Burning/Thermogenics | Healthy Foods/Etc
Antioxidants | Healthy Foods/Etc
Productivity/Quantified Self/Life Hacks/Etc
Genomics/SNP/Etc | Science/Etc
Trackers/Data Gatherers/Etc
WellnessFX - Manage Your Health