Political issues
Dr Abhay Bang: the revolutionary paediatrician | Global development | The Observer. Dr Abhay Bang does not look like a pioneer.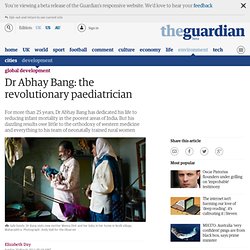 He sits across the table in a London conference room, his posture slight and upright, his beard neatly trimmed. He is wearing a grey suit and tie, his hair brushed precisely to the right. And yet despite the conventional appearance, this is the man who has revolutionised healthcare for the poorest people in India and who has overseen a programme that has sent infant mortality rates plummeting in one of the most poverty-stricken areas of the world. Medical experts now believe that Dr Bang's radical beliefs hold the key to tackling the myriad endemic health problems that blight the developing word. "I suppose my name might have something to do with the path I chose," he explains in rapid, accented English. New Perspectives in Political Ethnography. ICPSR Research Paper Competition. In 2014, the Research Paper Competition at ICPSR contains five categories.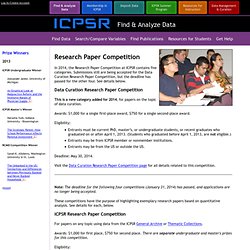 Submissions still are being accepted for the Data Curation Research Paper Competition, but the deadline has passed for the other four. See details below. Data Curation Research Paper Competition.
Minority Rights Group International : Homepage : Homepage. Global Voices in English. Welcome to Lift :) Asharq Alawsat. Identité. Opinions. Décroissance.
---