Photographe
Jalal Sepehr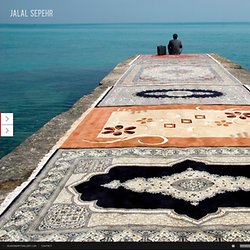 Jalal Sepehr - Silk Road Art Gallery
The Burned Earth | Nadia Shira Cohen
The Burned Earth Drying the upstream…a poem I am not of this body This body must be of another I cannot live within these fragile walls This sac of bones, once so sacred Flesh freshly pierced by the exigencies of men disguised as machines Or machines disguised as men This body is no longer suitable Raped of its dignity Wires attached to my genitals ignite On fire I will tell you I am ready to tell you What do you want me to say I will say it What do you want to hear I will make you hear it Images of tiny men with smirks across their face Dancing on my brain Relentless in their quest Who is me Who is she How can we be we if I am not me I wait Lick these wounds of blood and crust I will rebuild this man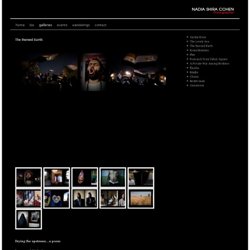 News "chevaleresque", book published by Filigranes Editions , Paris, France, about this book about Born in England in 1972, Rip Hopkins studied industrial design at ENSCI (Ecole Nationale Supérieure de Création Industrielle) in Paris. Working with Médecins Sans Frontières (Doctors Without Borders) he has made photoreportages and documentaries in numerous countries including South Sudan, Bosnia, Liberia, Uganda, Ingushetia, and East Timor. He joined Agence VU in 1996 and the following year received the Mosaïque Scholarship, the Kodak Young Photo-Reporter Award, the Observer Hodge Award and the Monographies Prize.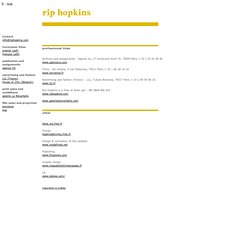 Rip Hopkins -
agence de photographes
Loeiza Jacq
SMOKE Collective
Cyril Carret Photography
DAVIDE MONTELEONE :: PHOTOGRAPHER - » Portfolio
Nicole Tung | Photographer
Gregoire Bernardi Photography - London (UK) & Marseille (Fr)
Projects | The Wade Brothers
platon
platon
Thème Wordpress : 10 Templates de qualité pour les photographes - theme-wordpress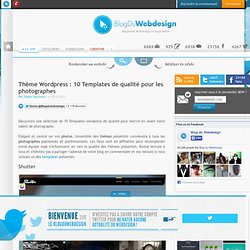 Découvrez une sélection de 10 Templates wordpress de qualité pour mettre en avant votre talent de photographe.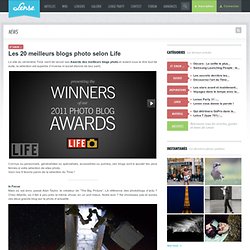 Le site du vénérable Time vient de lancer ses Awards des meilleurs blogs photo et autant vous le dire tout de suite, la sélection est superbe (l'inverse m'aurait étonné de leur part). Connus ou personnels, généralistes ou spécialisés, accessibles ou pointus, ces blogs sont à ajouter les yeux fermés à votre sélection de sites photo. Voici nos 9 favoris parmi de la sélection du Time ! In Focus Mais où est donc passé Alan Taylor, le créateur de "The Big Picture", LA référence des photoblogs d'actu ? Chez Atlantic, où il fait à peu près la même chose, en un poil mieux.
DOLCE VITA
ALAIN SAUVAN PHOTOGRAPHE
frederic lezmi | photography: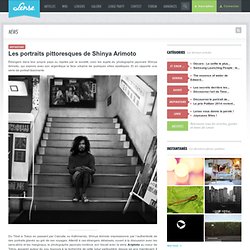 Les portraits pittoresques de Shinya Arimoto
Étrangers dans leur propre pays ou rejetés par la société, voici les sujets du photographe japonais Shinya Arimoto, qui explore avec son argentique la face urbaine de quelques villes asiatiques.
YO-YO GONTHIER | photographe plasticien
braschler/fischer/photography
Hommes racines - Les Champs Libres - Hommes Racines