Blogs
Katharine Coons and 9 others - Messages
Everything We Make Daily Giveaway
fuck you very much
fuck you is the new thank you Welcome! You have reached the visual diary of two friends. These are their thoughts on everything.
PostSecret
Nice Teeth
nevver: Design Crush Truth Wednesday Feb 2 @ 03:06pm Wednesday Feb 2 @ 03:05pm Monday Feb 2 @ 10:24pm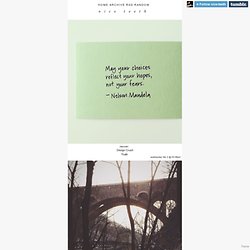 Medium Format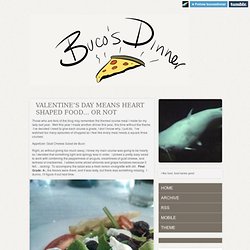 Valentine's Day means heart shaped food… or not Those who are fans of the blog may remember the themed course meal I made for my lady last year. Well this year I made another dinner this year, this time without the theme. I've decided I need to give each course a grade, I don't know why, I just do.
Buco's Dinner - Page 1 of 4
Fuck Yeah, Camping
Oh, Pioneer!