Blogs
Katharine Coons and 9 others - Messages. Everything We Make Daily Giveaway. Sponsored by Woodman Labs, Inc. d/b/a GoPro ("Sponsor(s)").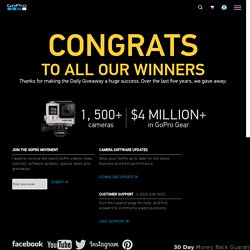 **See Prize Description for details. 1. Sweepstakes Period: The Sweepstakes begins on April 14, 2014 at 12:00:01 AM Pacific Time ("PT") and ends on April 14, 2014 at 11:59:59 PM Pacific Time ("PT") (the "Sweepstakes Period"). 2. Fuck you very much. PostSecret. Nice Teeth. Nevver: Design Crush Truth Wednesday Feb 2 @ 03:06pm Wednesday Feb 2 @ 03:05pm Monday Feb 2 @ 10:24pm.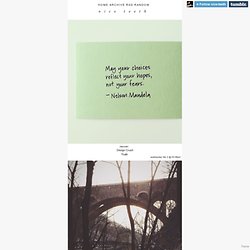 Medium Format. Buco's Dinner - Page 1 of 4. Valentine's Day means heart shaped food… or not Those who are fans of the blog may remember the themed course meal I made for my lady last year.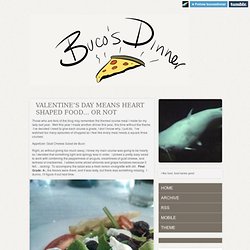 Well this year I made another dinner this year, this time without the theme. I've decided I need to give each course a grade, I don't know why, I just do. Fuck Yeah, Camping. Oh, Pioneer!
---