Home & Design
Passive Solar Design
Casa levantada no nível das árvores interage com a vida na Mata Atlântica - 25/01/2012 - Projetos de Arquitetura - UOL Casa e Imóveis
Quirky Cordies Desktop Cable Management for power cords and charging accessory cables (Metal): Electronics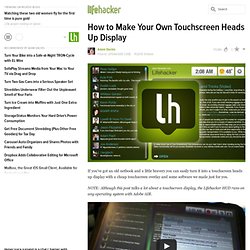 I think i love this,and you. If i had an netbook i would so do this. I don't but the software is amazing anyways. Only thing i am wondering, if there is a way to add multiple twitter accounts already? if not if someone can code in the functionality i would love that, since i have a personal one and monitor one for a non profit and would like both.
Green Home - Solar Powered Lights, Fans, and Electronics
The Solar Lights Site is Your Complete Solar Lighting Resource
Solar Power Car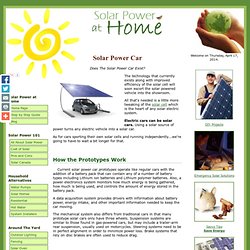 Does The Solar Power Car Exist? The technology that currently exists along with improved efficiency of the solar cell will soon escort the solar powered vehicle into the showroom. All that's needed is a little more tweaking of the solar cell which is the heart of any solar electric system. Electric cars can be solar cars.
The Suntrica Solar Badge offers avid adventurers a way to charge their personal devices Image Gallery (4 images) May 1, 2009 The Suntrica SolarBadge and the SolarStrap are pocket-sized, durable and lightweight solar-charging devices with a flexible design that's durable enough to withstand harsh environments and versatile enough to be worn on various parts of your body or your backpack. Using a flexible thin-film panel, the devices store the Sun's energy internal battery which can be used immediately or later in the day to charge mobile phones, digital cameras or MP3 players. The battery offers a service voltage of five volts and can also be charged via mains power or USB.
Suntrica solar-powered chargers: pocket-sized energy sources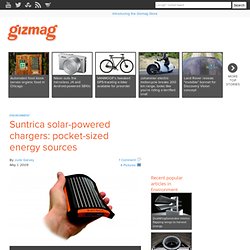 Home Styles Bali Hai Outdoor Bar Stool, Natural Teak: Patio Furniture & Decor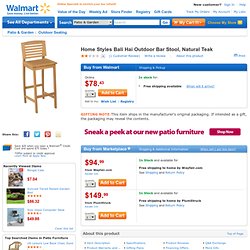 Create an island oasis in your own backyard with the Home Styles Bali Hai Outdoor Bar Stool.