Shell
ack - grep-like text finder
ack - grep-like text finder ack [ options ] PATTERN [ FILE ...] ack - f [ options ] [ DIRECTORY ...] Ack is designed as a replacement for 99% of the uses of grep . Ack searches the named input FILEs (or standard input if no files are named, or the file name - is given) for lines containing a match to the given PATTERN.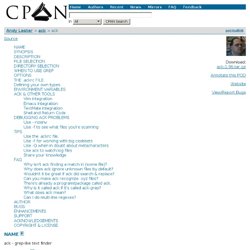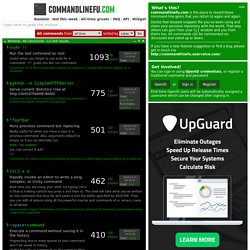 -p parameter tells wget to include all files, including images. -e robots=off you don't want wget to obey by the robots.txt file -U mozilla as your browsers identity. --random-wait to let wget chose a random number of seconds to wait, avoid get into black list. Other Useful wget Parameters:
Blog Archive » 10 Linux Shell Tricks You Don't Already Know
gnome-open: Open Anything from the Command Line & Ubuntu Blo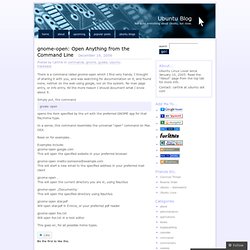 Posted by Carthik in commands , gnome , guides , ubuntu . trackback There is a command called gnome-open which I find very handy. I thought of sharing it with you, and was searching for documentation on it, and found none, neither on the web using google, nor on the system.
Why do you need to learn the command line anyway? Well, let me tell you a story. Not long ago we had a problem where I used to work.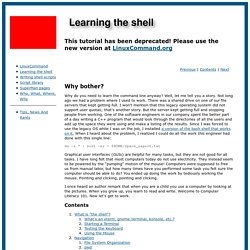 Linux Manual - Linux Command