Search
Yippy Labs Welcome to Yippy Labs! This is where we play with the technology that drives Yippy without worrying about polishing each service to a perfect sheen. Check out some of our latest projects and tell us what you think.
Clusty Labs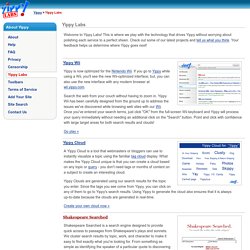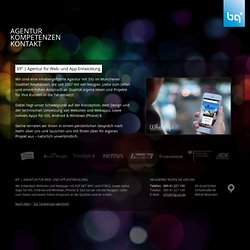 Wir sind eine inhabergeführte Agentur mit Sitz im Münchener Stadtteil Neuhausen, die seit 2007 mit viel Neugier, Liebe zum Detail und einem hohen Anspruch an Qualität eigene Ideen und Projekte für ihre Kunden in die Tat umsetzt. Dabei liegt unser Schwerpunkt auf der Konzeption, dem Design und der technischen Umsetzung von Websites und Webapps, sowie nativen Apps für iOS, Android & Windows (Phone) 8. Gerne verraten wir Ihnen in einem persönlichen Gespräch noch mehr über uns und tauschen uns mit Ihnen über Ihr eigenes Projekt aus – natürlich unverbindlich.
The Snippet Directory
There are some things that are hard to put in words, like a painting that you want to find out the artist of. For searches like that, try Google Goggles -- it lets you search the web using photos that you've taken on your mobile phone. So just open the Goggles app on your phone, snap a photo of that painting, and find search results all about it. Sometimes pictures really are worth a thousand words.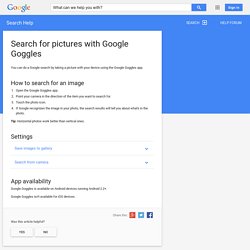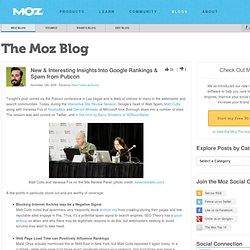 New
Tonight's post comes via the Pubcon conference in Las Vegas and is likely of interest to many in the webmaster and search communities. Today, during the Interactive Site Review Session, Google's head of Web Spam, Matt Cutts, along with Vanessa Fox of NinebyBlue and Derrick Wheeler of Microsoft took thorough dives into a number of sites. The session was well coverd on Twitter, and in live form by Barry Schwartz at SERoundtable.
Google recently opened up a preview of our new Caffeine update, and I wanted to give a little more background on this change. At the Real-Time CrunchUp a few weeks ago, I joked that the half-life of code at Google is about six months. That means that you can write some code and when you circle back around in six months, about half of that code has been replaced with better abstractions or cleaner infrastructure. Six months is an exaggeration, but Google is quite serious about scrutinizing our codebase regularly and rewriting the parts that don't scale well to make them more robust, more elegant, or faster. Here are some questions and answers: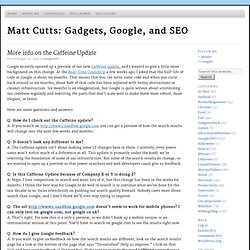 More info on the Caffeine Update
Share of Online Searches by Engine, November 2008 - Seeking Alph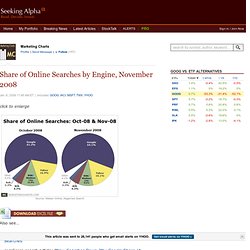 click to enlarge Also see… Nielsen Note: Effective with October 2007 reporting, Nielsen Online has made several enhancements to its MegaPanel service. These enhancements include more granular reporting, increased accuracy, an expanded Internet universe and more advanced tracking. Because of these methodology changes, however, pre-Oct. '07 results from MegaPanel-based products, including MegaView Search and MegaView Online Retail, cannot be trended with more recent results. Is this author on the ball?
Social Scan
It started with a challenge. Some of the most creative minds, from the front lines of search, contemplated in silence. Without rules or regulations, they created their visions of what search would look like in 2010 and beyond, and committed them to paper. Over the past week, I've run many of the individual pieces, and I am pleased and proud to present to you the complete report:
blog.vortexdna.com » Blog Archive » The Complete Future of Searc
Google Flirts With Evil : Venture Chronicles
Google Keeps Tweaking Its Search Engine
voice of humanity: Competing with Google
Searching beyond just Google -India Business-NEWS-The Times of I
CyberWyre & Advanced Google Tips - Making
Why are there ads here? Inorder.org Whois Lookup Search Engine Services Job Search
InOrder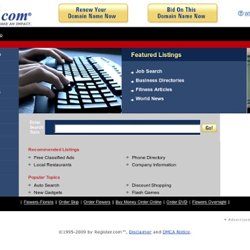 Sourcebank
Welcome to Ohloh Code, the world's largest, most comprehensive free code search engine! Koders has now merged with Ohloh to become your one-stop resource for both code and analysis. Check out our FAQ for more info.
&9658;&9658;Gooyaglehoo.com - Searchyagle
Talk Digger: The best way to find, follow
imaginestics.com