Events
Driving Directions to the NASA Exploration Center
San Francisco Bay Area ACM » DM SIG Meeting
Jason Calacanis to Keynote Search Engine Strategies Chicago 2006
Intel Cuts Guidance Sep 07, 2012www.webguild.org Shares of Intel are down over 2% pre-market after the chipmaker has cut revenue guidance. The company sees Q3 revenue of $12.9 billion-$13.5 billion vs. expectations of $13.8 to $14.8 billion. The key commentary: Relative to the prior forecast, the co...More» Apple Wants To Launch A Pandora-Killer (P) Sep 06, 2012www.webguild.org Apple wants to launch a streaming radio service like Pandora, Evan Smith and Jessica Vascellaro of the Wall Street Journal report. The company is reportedly in talks with the music labels to license music for such a service. The new radio service would...More»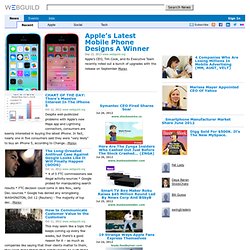 Silicon Valley WebGuild
BarCamp - The password is c4mp.
Editing - a note about editing Users of this page are free to edit the contents as they see fit. Just take care not to cut out lots of code after you have made your changes!
[11/17//2006 - version 2 adds BusyTonight, Submate, Vibely] After reading the TechCrunch article on nascent activities-centered websites , I decided to take my own look at the activities space. I wound up examining nineteen ventures by the end. Their aims may seem too desparate to lump together in one examination.
A Look at 19 Social Activities Services