Design
Helvetical » I am Ad Taylor
Everyone would agree that usability is an important aspect of Web design. Whether you're working on a portfolio website, online store or Web app, making your pages easy and enjoyable for your visitors to use is key. Many studies have been done over the years on various aspects of Web and interface design, and the findings are valuable in helping us improve our work.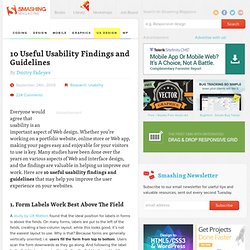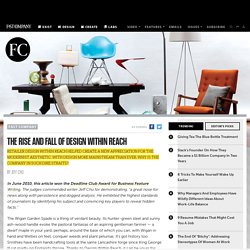 In June 2010, this article won the Deadline Club Award for Business Feature Writing . The judges commended writer Jeff Chu for demonstrating, "a great nose for news along with persistence and dogged analysis. He exhibited the highest standards of journalism by identifying his subject and convincing key players to reveal hidden facts." The Wigan Garden Spade is a thing of verdant beauty.
The Rise and Fall of Design Within Reach
Fresh vs. Familiar: How Aggressively to Redesign (Jakob Nielsen&
Summary: Users hate change, so it's usually best to stay with a familiar design and evolve it gradually. In the long run, however, incrementalism eventually destroys cohesiveness, calling for a new UI architecture. You often hear design team members (or their management) say, "We need a fresh design." This usually gets redesign projects off on a wrong footing, with the wrong goals and strategy.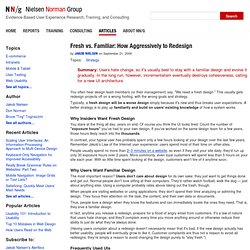 Technical illustration, United Technologies Scholar poster, beau
Suggestions for Google Reader - Google Labs - Reader | Google Gr
News in Science - Chair changes colour if you're fat - 30/0
Webdesign Javascript Wallpaper
Web 2.0 Webdesign-Tutorials | Dr. Web Weblog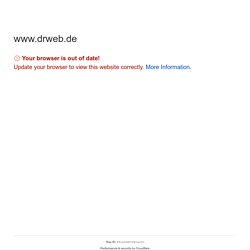 Complete Logo Design Guide | E Logo Design
mike LIN :: design portfolio
Home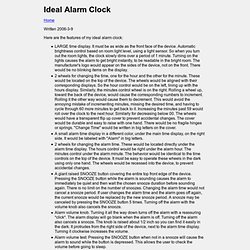 Ideal Alarm Clock - tamale.net - tamale.net
Color-changing LED Faucet Warns You of Impending Burning - Gizmo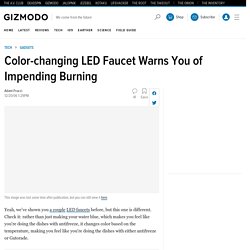 Yeah, we've shown you a couple LED faucets before, but this one is different. Check it: rather than just making your water blue, which makes you feel like you're doing the dishes with antifreeze, it changes color based on the temperature, making you feel like you're doing the dishes with either antifreeze or Gatorade. It's a cool concept, as you won't have to worry about scorching your hand while testing the water again.
Matthew Lewis, 2000
Visual Aesthetic Evolutionary Design Link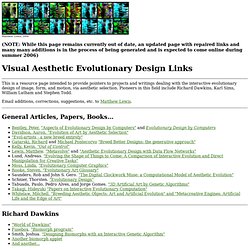 hmula
Brilliant bike storage and displa