Mental Health
Balance Training: A Simple Yet Effective Way to Treat Anxiety in Children | Kids At Thought. 10 Laws of Productivity. You might think that creatives as diverse as Internet entrepreneur Jack Dorsey, industrial design firm Studio 7.5, and bestselling Japanese novelist Haruki Murakami would have little in common.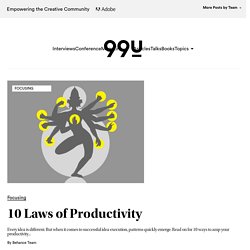 In fact, the tenets that guide how they – and exceptionally productive creatives across the board – make ideas happen are incredibly similar. Here are 10 laws of productivity we've consistently observed among serial idea executors: 1. Break the seal of hesitation. A bias toward action is the most common trait we've found across the hundreds of creative professionals and entrepreneurs we've interviewed. How to Stop Worrying: Self-Help for Anxiety Relief. Why is it so hard to stop worrying?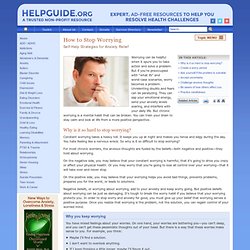 Constant worrying takes a heavy toll. It keeps you up at night and makes you tense and edgy during the day. You hate feeling like a nervous wreck. 10 Fundamentals to Changing the World. 50 Free Resources That Will Improve Your Writing Skills. Advertisement Effective writing skills are to a writer what petrol is to a car.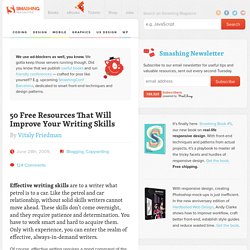 Like the petrol and car relationship, without solid skills writers cannot move ahead. These skills don't come overnight, and they require patience and determination. 80 Journal Writing Prompts | TomSlatin.com. Women's Wisdom Resources - Home. Home - Elemental Healing: Nature-Guided Therapy.
---