Sustainability
Mission: To foster a strong community of women and enhance stewardship of the environment through networking and career development. Vision: A healthy environment and a sustainable world. Values: A collaborative balance between the environment, economy and equity, and a greater engagement of the community at large on environmental issues. The Women's Environmental Network (WEN) of the has been in existence since the early 1990s and was incorporated as a 501(c)3 in 1997.
Women's Environmental Network - About WEN
News, Sports, Weather, Entertainment, Local & Lifestyle
Earthship Biotecture Green Buildings
Tumbleweed Tiny House Company
» the true cost of stuff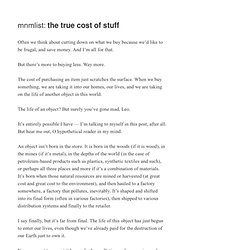 Often we think about cutting down on what we buy because we'd like to be frugal, and save money.
The Frugal Life News: Make Your Own Antimicrobial Spray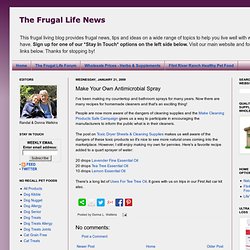 I've been making my countertop and bathroom sprays for many years. Now there are many recipes for homemade cleaners and that's an exciting thing!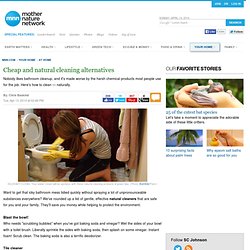 Want to get that icky bathroom mess tidied quickly without spraying a lot of unpronounceable substances everywhere?
Cheap and natural cleaning alternatives
Make your own disinfectant spray
Homemade Hand-Milled soap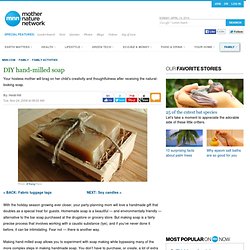 With the holiday season growing ever closer, your party-planning mom will love a handmade gift that doubles as a special treat for guests.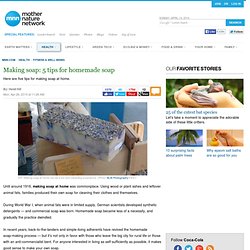 Until around 1916, making soap at home was commonplace. Using wood or plant ashes and leftover animal fats, families produced their own soap for cleaning their clothes and themselves. During World War I, when animal fats were in limited supply, German scientists developed synthetic detergents — and commercial soap was born.
How to make soap at home: 5 tips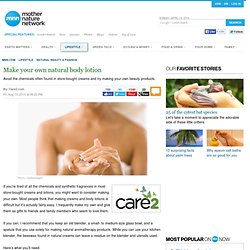 Make your own natural body lotion
If you're tired of all the chemicals and synthetic fragrances in most store-bought creams and lotions, you might want to consider making your own.
Homemade Perfume
A fine perfume can have a hundred ingredients — but sometimes simple is just as sweet. While you can make perfumes with combinations of essential oils, or with complex top notes, middle notes, and base notes, a delicate water-based perfume with a floral scent is deliciously direct — and an ideal gift for a romantic at heart.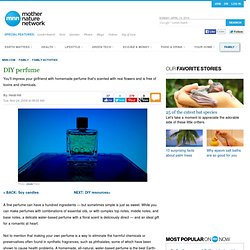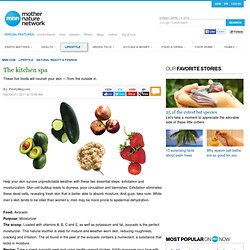 The kitchen spa
Help your skin survive unpredictable weather with these two essential steps: exfoliation and moisturization.
Q. My mother is very sensitive to chemical fragrances and synthetic ingredients, so I've become a homemade beauty product buff over the years. For her birthday this year, I want to make her something different and unique—not your average lip balm or cocoa butter lotion.
Green chai facial toner recipe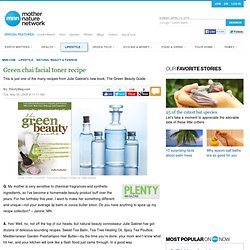 Natural face care from the fridge?
Facials are great for the skin, as they remove free radicals, get rid of oil and do wonders for your pores and your face's natural moisture. I, like many men and women out there, love the idea and pampering of facials, but don't trust the chemicals and artificial ingredients in the packets and mixes that are the most reasonable at the store.
Eating fresh food from your garden is a bit like drinking good coffee: Once you've had it, you can never go back to drinking freeze-dried instant or to eating tasteless fare from the frozen food aisle.
Gardening through the seasons
Fall vegetable garden
Preparing your garden bed for winter