Art Inspiration
On Friday evening I came home from my trip to WA to find that my husband had created 3 new pieces of wall art for our home...aren't they awesome? He made two for our living room and one for our bedroom! He made them by cutting old magazine pages into simple shapes and then arranging them either abstractly or into patterns.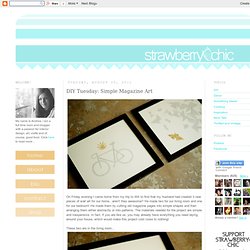 DIY Tuesday: Simple Magazine Art
Some answers to some questions regarding my art My gratitude to all my 'watchers' as well as to all of you have given my works a 'favorite'. In the course of time, many of you have written me and asked some questions regarding my art and my life. I have answered all of them, but individually.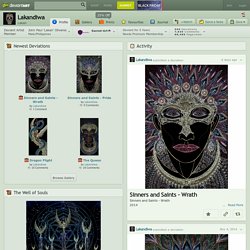 Lakandiwa on deviantART
_lncjj5JzHZ1ql9ampo1_500.jpg (500×668)
_lrjarrbnuE1qbljr5o1_500.jpg (500×623)
_lnzj84BrkN1qafxgdo1_500.jpg (500×409)
_lofbsnAhqK1qdnpk9o1_500.jpg (500×336)
_lqvkn7Dhy21qihabno1_500.jpg (500×669)
_lmgwv7j4vZ1qbhw7vo1_500.jpg (500×437)
_llel0strN41qizhaoo1_500.jpg (499×372)
_lhjuf0RLul1qzvmovo1_500.jpg (500×407)
_lphk34MzDE1ql5gpjo1_500.jpg (500×425)
_lpf7jeYUos1ql4sdao1_500.jpg (500×418)
_lorrnaFQ3z1r09l4bo1_500.jpg (500×317)
ALEXA MEADE
_lovli9lFKA1qb8goeo1_500.gif (500×500)
_lofrzqy5hH1qfw7o6o1_500.jpg (500×498)
_lebi4wPkJ41qc9ekbo1_500.jpg (500×309)
_lpb4xgoHUR1qb6mldo1_500.jpg (500×375)
_lm3o56HRvy1qit9qno1_500.jpg (500×324)
_lozxeqo66q1qz9v0to1_1280.jpg (515×489)
J'aime . .
J'aime . .
Knobs - Hardware - Anthropologie.com
2011
We Are Fucking Awesome | Global Artist Collective
Collaboration in Portland I recently had the pleasure of traveling to the amazing city of Portland and met up with WAFA member Brandon Wilson. We had an amazing time hanging out together and even got to collaborate on a little something the night before I flew back home.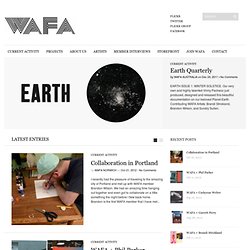 They Were Having Too Much Fun - Paper Whistle Fine Art
Brandi10.jpg (800×627)
Brandi7.jpg (800×628)
1105018.jpg (500×500)
wtf7.jpeg (600×800)