Military Technology
Weapon and Technology: Laser Weapon System, or LaWS tested sucessfully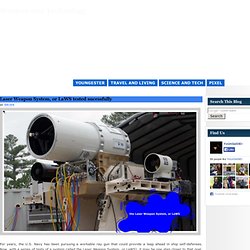 For years, the U.S.
Updated: Aug. 9, 2012 Over the last few years, Iran has become the target of a series of notable cyberattacks, some of which were linked to its nuclear program .
Stuxnet
raytheon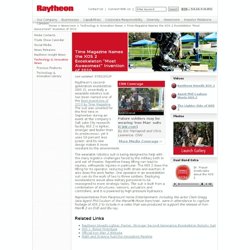 Last updated: 10/27/2011* Raytheon's second-generation exoskeleton (XOS 2), essentially a wearable robotics suit, has been named one of the Best Inventions of 2010 by Time Magazine . The suit was unveiled for the first time in September during an event at the company's Salt Lake City research facility.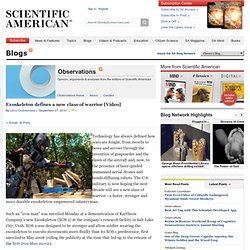 Technology has always defined how wars are fought, from swords to bows and arrows through the invention of gunpowder and the dawn of the aircraft and, now, to the presence of laser-guided unmanned aerial drones and bomb-diffusing robots. The U.S. military is now hoping the next decade will see a new class of warrior—a faster, stronger and more durable exoskeleton-empowered infantryman. Such an "iron man" was unveiled Monday at a demonstration of Raytheon Company's new Exoskeleton (XOS 2) at the company's research facility in Salt Lake City, Utah.
Observations: Exoskeleton defines a new class of warrior [Video]