Linux
Articles / Tutoriels / etc.
unnamed pearl
Operating System Share Over Time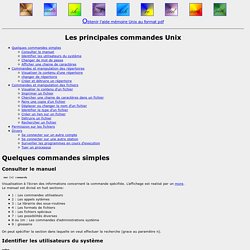 Obtenir l'aide mémoire Unix au format pdf Consulter le manuel man [n] commande
Usage Statistics and Market Share of Operating Systems for Websites, May 2012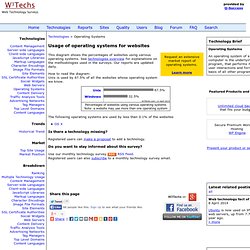 Technologies > Operating Systems This diagram shows the percentages of websites using various operating systems. See technologies overview for explanations on the methodologies used in the surveys. Our reports are updated daily. How to read the diagram: Unix is used by 64.9% of all the websites whose operating system we know.
OS Statistics
Distributions
GNU/Linux Distribution Timeline