Linux
Articles / Tutoriels / etc.
Linux Video of the Week: Red Hat CEO Explains Why Enterprises Need Open Infrastructure In this video, Red Hat President and CEO Jim Whitehurst explains the forces behind IT innovation today, the role of open source communities in shaping the future of technology, and Red Hat's strategy for helping enterprises manage IT infrastructure growth and change. Read more...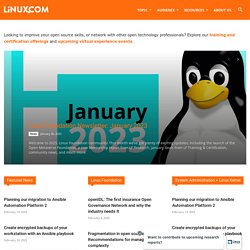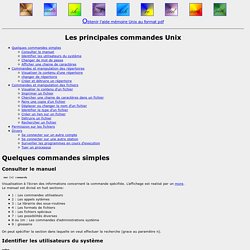 Obtenir l'aide mémoire Unix au format pdf Consulter le manuel man [n] commande
Usage Statistics and Market Share of Operating Systems for Websites, May 2012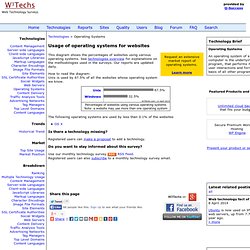 Technologies > Operating Systems Request an extensive market report of operating systems. Learn more This diagram shows the percentages of websites using various operating systems. See technologies overview for explanations on the methodologies used in the surveys.
OS Statistics
Distributions
GNU/Linux Distribution Timeline
What is GNU? GNU is a Unix-like operating system that is free software—it respects your freedom. You can install versions of GNU (more precisely, GNU/Linux systems) which are entirely free software. What we provide. The GNU Project was launched in 1984 to develop the GNU system.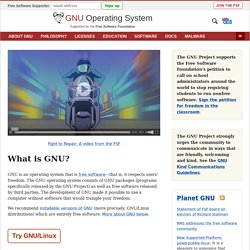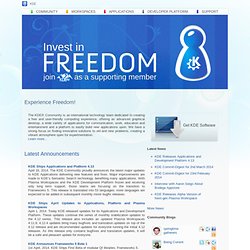 Experience Freedom! The KDE® Community is an international technology team dedicated to creating a free and user-friendly computing experience, offering an advanced graphical desktop, a wide variety of applications for communication, work, education and entertainment and a platform to easily build new applications upon. We have a strong focus on finding innovative solutions to old and new problems, creating a vibrant atmosphere open for experimentation. Learn more...