Browsing
Disappearing car door. BBC Nature - 'Brinicle' ice finger of death filmed in Antarctic. 23 November 2011Last updated at 10:01 By Ella Davies Reporter, BBC Nature As brine from the sea ice sinks, a 'brinicle' forms threatening life on the sea floor with a frosty fate.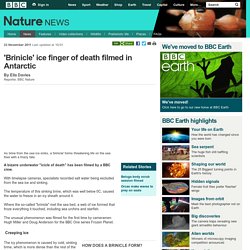 A bizarre underwater "icicle of death" has been filmed by a BBC crew. Darwin Country - About this site. Home : About this site 'Darwin Country' is an educational resource for lifelong learning.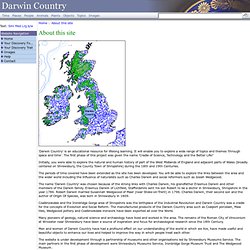 It will enable you to explore a wide range of topics and themes 'through space and time'. The first phase of this project was given the name 'Cradle of Science, Technology and the Better Life!' Initially, you were able to explore the natural and human history of part of the West Midlands of England and adjacent parts of Wales (broadly centered on Shrewsbury, the County Town of Shropshire) during the 18th and 19th Centuries. The periods of time covered have been extended as the site has been developed. Popular | Environmental Graffiti.
---