Health & Wellness Websites
Top 100 Health Sites You Can Trust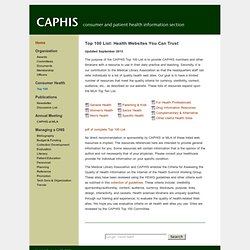 Updated September 2013 The purpose of the CAPHIS Top 100 List is to provide CAPHIS members and other librarians with a resource to use in their daily practice and teaching.
With new advances in health care, people are living longer and healthier lives than ever before. You can help your body and mind stay fit well into your golden years by using the Internet to read up on the latest in health care, nutrition, and fitness.
Top 100 Health sites for Seniors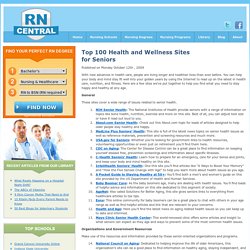 Herbs and Supplements
URL of this page: http://www.nlm.nih.gov/medlineplus/druginfo/herb_All.html Browse dietary supplements and herbal remedies to learn about their effectiveness, usual dosage, and drug interactions.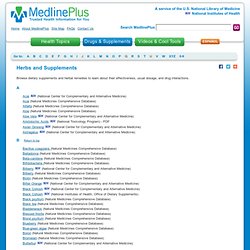 Biography: What Doctors Don't Tell You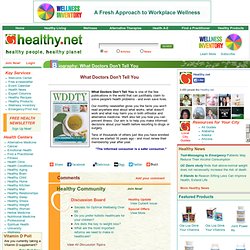 What Doctors Don't Tell You is one of the few publications in the world that can justifiably claim to solve people's health problems - and even save lives.
NetWellness Homepage
Healthy Sleep
Alltop - Top Pain News
Welcome To Orthomolecular.org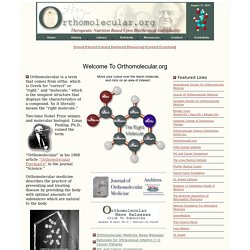 Orthomolecular is a term that comes from ortho, which is Greek for "correct" or "right," and "molecule," which is the simplest structure that displays the characteristics of a compound.
Life Extension Interview with Dr. Bruce Ames – Life Extension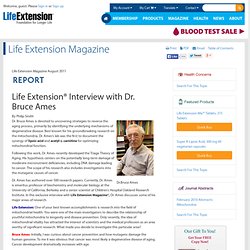 Dr. Bruce Ames is devoted to uncovering strategies to reverse the aging process, primarily by identifying the underlying mechanisms of degenerative disease.
Your plan to stay young
National Institute on Aging
International Council on Active Aging
Sage Crossroads-Aging Research
Home | The Buck Institute for Research on Aging
Methuselah Foundation - Welcome to Methuselah Foundation
Oasis Health & Wellness Blog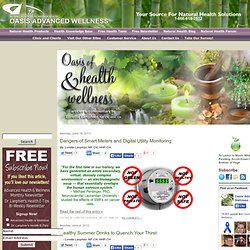 More than one-in-five adult Americans took at least one pharmaceutical drug commonly used to treat a psychiatric or behavioral disorder in 2010 according to "America's State of Mind," a Medco Health Solutions, Inc. analysis of trends in mental health medication usage among approximately 2.5 million insured Americans, comparing utilization of antidepressants, antipsychotics, attention deficit hyperactivity disorder (ADHD) drugs and anti-anxiety treatments from 2001 to 2010. Even more concerning about this situation is that for American women, the numbers rose to one in four. While I'm not totally surprised at these numbers considering all the advertising that pharmaceutical companies are allowed to do, it does cause me to stop and think about better solutions to this health crisis.
Ouroboros
Gerontology Research Group Index Page, as of [1997 - 2007]
Sorry To Burst Your Bubble... 6 gross side effects of chewing gum Sorry To Burst Your Bubble...