Médias Sociaux
Social Motion 2012 : Les chiffres clés des médias sociaux en 2012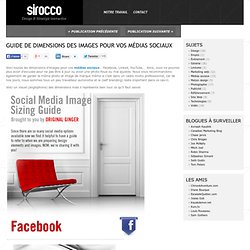 Guide de dimensions des images pour vos médias sociaux | Sirocco Communication
Voici toutes les dimensions d'images pour vos médias sociaux… Facebook, Linked, YouTube… Ainsi, vous ne pourrez plus avoir d'excuses pour ne pas être à jour ou avoir une photo floue ou mal ajustée. Nous vous recommandons également de garder la même photo et image de marque même si c'est dans un cadre moins professionnel, car de nos jours, nous sommes tous un peu travailleur autonome et le (self branding) reste important dans ce cas-ci. Voici un visuel (anglophone) des dimensions mais il représente bien tout ce qu'il faut savoir.
create a beautiful timeline.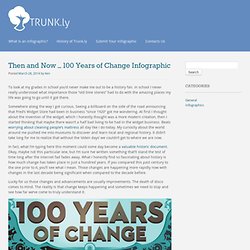 To look at my grades in school you'd never make me out to be a history fan. In school I never really understood what importance those "old time stories" had to do with the amazing places my life was going to go until it got there. Somewhere along the way I got curious. Seeing a billboard on the side of the road announcing that Fred's Widget Store had been in business "since 1920" got me wondering.