ART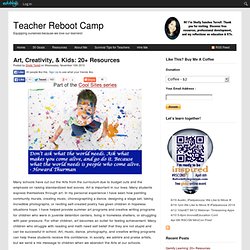 Art, Creativity, & Kids: 20+ Resources
Posted by Shelly Terrell on Wednesday, November 10th 2010 Part of the Cool Sites series Many schools have cut out the Arts from the curriculum due to budget cuts and the emphasis on raising standardized test scores.
Voice Based Drawing Tool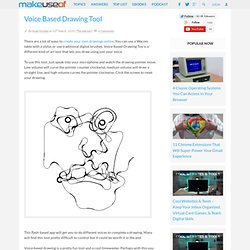 There are a lot of ways to create your own drawings online.
Descriptive Writing Prompts - LoveToKnow Freelance Writing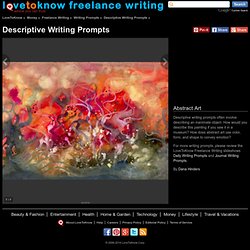 Descriptive writing prompts can be useful tools for overcoming writer's block or simply getting you in the habit of practicing writing on a daily basis. In descriptive writing, the goal is to make the reader feel as though he is part of the scene. You will be encouraged to write using figurative language, active verbs, sensory adjectives, and vivid modifiers. Use the following selection of descriptive writing prompts to help you get started on your next writing project.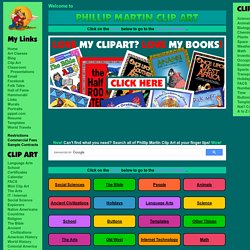 Welcome to Free Clip Art by Phillip Martin ! The artwork contained on this website are original works created by Phillip Martin and are protected by the U.S. Copyright Act of 1976 and other laws. You may use and reproduce the artwork contained on this website for FREE for a noncommercial purpose in accordance with the Creative Commons License below.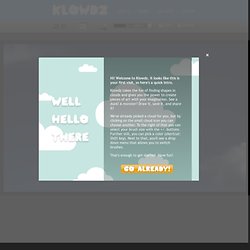 Hi! Welcome to Klowdz. It looks like this is your first visit, so here's a quick intro. Klowdz takes the fun of finding shapes in clouds and gives you the power to create pieces of art with your imagination. See a duck? A monster?
Draw online - shapes in clouds - cloud #1 / Klowdz