Social
Yes, the Who and What of SMW NYC 2014 are important, but this year we're also focusing on making the Where standout. We're setting up shop at our new Campus at Highline Stages in the Meatpacking District, and holding all events under one roof for the first time. Campus will have whole floors dedicated to… Social Media Week is just over a month away. And, as the saying goes, never put off until tomorrow what you can do today—which is register for the events you'd like to attend! That's right, as of today, attendee registration is open.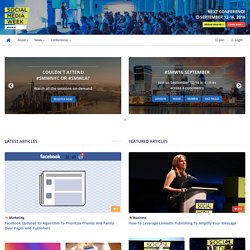 Centro assistenza di Facebook
Foursquare I'm looking for... What's happening in Montreal? Let's explore nearby: "Sweet place ! Coup de cœur !"