Photography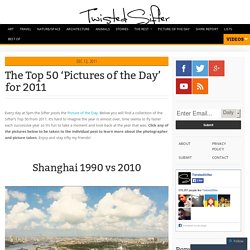 Every day at 5pm the Sifter posts the Picture of the Day. Below you will find a collection of the Sifter's Top 50 from 2011. It's hard to imagine the year is almost over, time seems to fly faster each successive year so it's fun to take a moment and look back at the year that was. Click any of the pictures below to be taken to the individual post to learn more about the photographer and picture taken.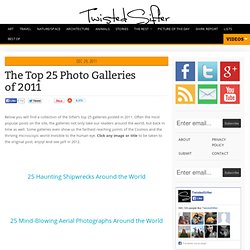 The Top 25 Photo Galleries of 2011
Dec 29, 2011 Below you will find a collection of the Sifter's top 25 galleries posted in 2011. Often the most popular posts on the site, the galleries not only take our readers around the world, but back in time as well. Some galleries even show us the farthest reaching points of the Cosmos and the thriving microscopic world invisible to the human eye. Click any image or title to be taken to the original post, enjoy!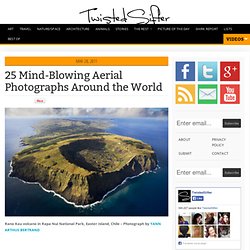 Rano Kau volcano in Rapa Nui National Park, Easter Island, Chile – Photograph by YANN ARTHUS BERTRAND For me, the allure of aerial photography is the unique perspective it gives. The world feels so different when viewed from above. It always gives me a newfound appreciation for this pale blue dot we call home. In my opinion, there is no better aerial photographer than Yann Arthus Bertrand. His volume of work is incomparable, and he has an incredible eye for the interesting and provocative.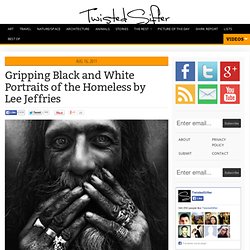 Photograph by LEE JEFFRIES Lee Jeffries career began as a sports photographer, capturing the beautiful game of football in Manchester. Then a chance meeting with a homeless woman living in the streets of London changed his life forever. He has since dedicated himself to capturing gripping portraits of the disenfranchised.
Gripping Black and White Portraits of the Homeless by Lee Jeffries
15 Spectacular Skylines Around the World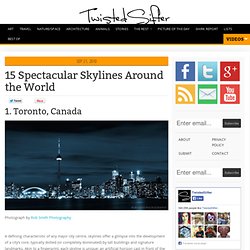 Sep 21, 2010 1. Toronto, Canada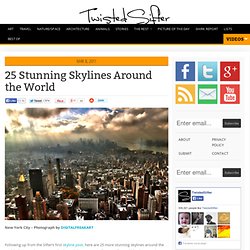 Mar 8, 2011 New York City – Photograph by DIGITALFREAKART Following up from the Sifter's first skyline post, here are 25 more stunning skylines around the world.
cityscapes quotes rainbows Sydney Australia Douglas Everett - Wallpaper (#430069
Maria-Luisa (dite Coré)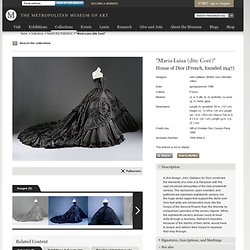 In this design, John Galliano for Dior combined the elements of a robe à la française with the vast crinolined silhouettes of the mid-nineteenth century. The stomacher, open overskirt, and petticoat are expressly eighteenth century, but the huge wired cages that support the skirts over nine feet wide are constructed more like the hoops of the Second Empire than the discrete by comparison panniers of the ancien régime. While the eighteenth-century woman could at least sidle through a doorway, Galliano's beauties, because of the depths of their skirts, would have to torque and deform their hoops to squeeze their way through.