Funny)Divertidos
JARRITOS
Funny Blog!
The Funny Pages - Home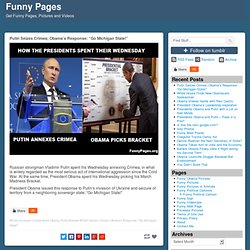 Updated : The mission statement for Stripped!, a documentary by Dave Kellett (Sheldon) and Frederick Schroeder, is about forging a common history between webcomics and newspaper funnies. Not comic books, interestingly. I suppose that makes sense, as the most popular …Publ.Date : Mon, 14 Apr 2014 14:04:00 GMT
Funny Pages
Online Een online klant wil snel en goed geïnformeerd worden en de juiste site draagt daar absoluut aan bij. Hoe effectief is jouw website en hoe wordt deze door bezoekers ervaren? En wat levert je site uiteindelijk nu echt op? Wij helpen onze klanten bij het beantwoorden van deze vraagstukken. Vanaf het moment van concept tot aan de uiteindelijke bouw en lancering zijn wij nauw betrokken en denken we mee.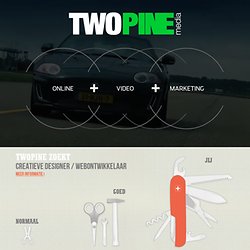 Karaktärskarusell Stick!Fredagkväll med MalinSuperlördagJulkalendern: Barna Hedenhös uppfinner julenBardaGaspard och LisaSöndag med SofiaVad är..?BacillakutenYlvania, sagan om de tre drakarnaFixa rummetPax jordiska äventyrPonnyakutenHjärnkontoretRanchenMasha och björnenBarn på sjukhus - återbesöketPhilofixLilla SportspegelnMinimelloVildmark - utmaningenHej kompis!
The Secret Language of ZOOM: Revealed! All you have to do is say UB before every vowel sound. And this Ubbi Dubbi machine has been programmed with the ability to recognize which vowels are sounded, and which are silent! So type or paste messages to have some Top Secret fun! Ubbify all of your email Dubbify your favorite poetry Ubbishly rename your friends Dubbivate famous speeches Ubbliterate your homework Dubbificate secret messages Ubbfuscate your pen pals Jubust Dubo Ubit!
ZOOM . games . ubbi dubbi translator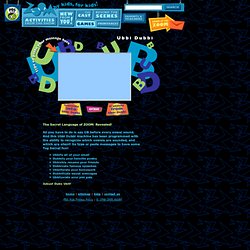 What are Antijokes? Anti Jokes (or Anti Humor) is a type of comedy in which the uses is set up to expect a typical joke setup however the joke ends with such anticlimax that it becomes funny in its own right. The lack of punchline is the punchline. We've just released huge update to the iOS app! Now, access all your favorite text and photo sites like Anti-Joke, DIYLOL! A few things didn't make the original cut (like comments) but they'll be back soon.
Animals With Lightsabers - Want to create or edit your own image? Get started...