Web
Web Fonts. Scratchpad. .container { background: #fff; padding: 60px; margin: 10px auto;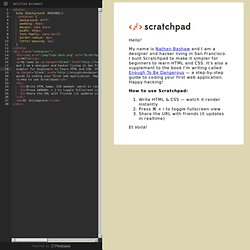 Trigger. Realm :: Pentadactyl - Experience the Web in a Vim mode. Pentadactyl is a plugin that provides Vim mode for Firefox.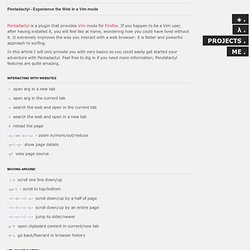 If you happen to be a Vim user, after having installed it, you will feel like at home, wondering how you could have lived without it. It extremely improves the way you interact with a web browser: it is faster and powerful approach to surfing. Lights is a Stunning WebGL Demo. 26 November '11, 06:42pm Follow If you've ever read about WebGL and wondered what it could do, Lights will be a great example for you.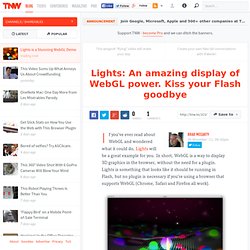 In short, WebGL is a way to display 3D graphics in the browser, without the need for a plugin. Lights is something that looks like it should be running in Flash, but no plugin is necessary if you're using a browser that supports WebGL (Chrome, Safari and Firefox all work). A Gofer at Your Service, for a Price. Remarkably productive?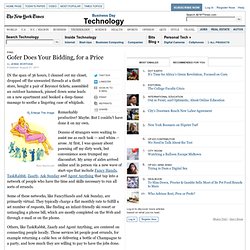 Maybe. But I couldn't have done it on my own. Dozens of strangers were waiting to assist me as each task — and whim — arose. At first, I was queasy about pawning off my dirty work, but convenience soon trumped my discomfort. Internet Usage World Stats - Internet and Population Statistics.
Blogs (web related) Marketing online.
---