Web
Web Fonts
Scratchpad
Trigger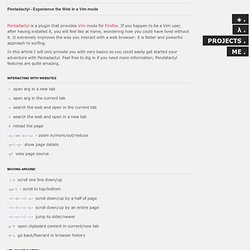 Pentadactyl is a plugin that provides Vim mode for Firefox. If you happen to be a Vim user, after having installed it, you will feel like at home, wondering how you could have lived without it. It extremely improves the way you interact with a web browser: it is faster and powerful approach to surfing.
Realm :: Pentadactyl - Experience the Web in a Vim mode
If you've ever read about WebGL and wondered what it could do, Lights will be a great example for you. In short, WebGL is a way to display 3D graphics in the browser, without the need for a plugin. Lights is something that looks like it should be running in Flash, but no plugin is necessary if you're using a browser that supports WebGL (Chrome, Safari and Firefox all work). In Lights, the yellow "line" will follow the cursor of your mouse to the left and right. When the balls appear, you can click on them to make them explode into WebGL-powered fireworks.
Lights is a Stunning WebGL Demo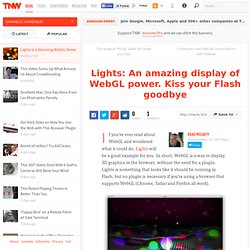 Remarkably productive? Maybe. But I couldn't have done it on my own. Dozens of strangers were waiting to assist me as each task — and whim — arose. At first, I was queasy about pawning off my dirty work, but convenience soon trumped my discomfort.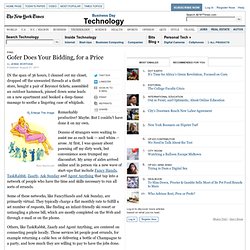 A Gofer at Your Service, for a Price