DIY
Sustainable Living Project Resources. You can help create our Homestead Learning Community right here in the St.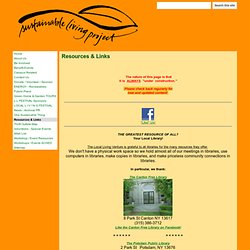 Lawrence River Valley! For more information about this project of the Local Living Venture, check out our Future Plans page! Tools and Systems for the Small-Scale, Sustainable Market Grower. Radix Center « The Radix Ecological Sustainabilty Center. The Radix Ecological Sustainability Center is a federally recognized 501(c)3 not-for-profit educational organization.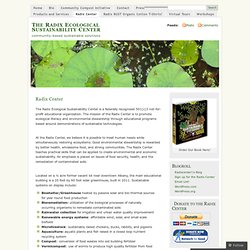 The mission of the Radix Center is to promote ecological literacy and environmental stewardship through educational programs based around demonstrations of sustainable technologies. At the Radix Center, we believe it is possible to meet human needs while simultaneously restoring ecosystems. Good environmental stewardship is rewarded by better health, wholesome food, and strong communities. The Radix Center teaches practical skills that can be applied to create environmental and economic sustainability. This Sustainable House. Small Living Journal. Greenlivingpedia. Renewables. Zero-Energy Earth Home. HTM, sustainable, natural zero-energy passive solar housing in the 'earthship' earthome style.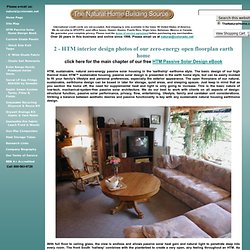 The basic design of our high thermal mass HTM™ sustainable housing, passive solar design is presented in the earth home style, but can be easily molded to fit your family's lifestyle and personal preferences, especially the exterior appearance. The open floorplans of our natural, sustainable, earthhome design can be boxed in later for storage, quiet areas, and sleeping spaces. Just keep in mind that as you section the home off, the need for supplemental heat and light is only going to increase. This is the basic nature of low-tech, mechanical-system-free passive solar architecture. We do our best to work with clients on all aspects of design: structural function, passive solar performance, privacy, flow, entertaining, lifestyle, family and caretaker unit considerations.
---