Building a Movement
Toolbox for Education & Social Action
Participatory Learning and Action
Announcement on the future of the PLA series The Participatory Learning and Action (PLA) series is 25 years old this year. At this important milestone, IIED is taking stock of PLA to look at its legacy and its future direction. The series will be put on hold after the next issue, no. 66 (due in Spring 2013), pending this review. For more information read the future of the PLA series . Latest issue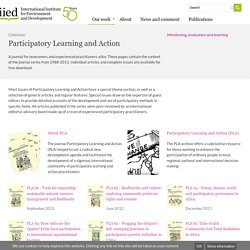 Training for Change
PICO Network Training/Strategy
The Change Agency
This page is also available in: Spanish, Macedonian, Bangla, Portuguese and Arabic. The Advocacy 2.0 Guide (Tools for Digital Advocacy) describes some of the best techniques and tools that digital activists – and others who wish to learn from this subject – can use as part of their online advocacy campaigns. While our previous guide (Blog for a Cause!)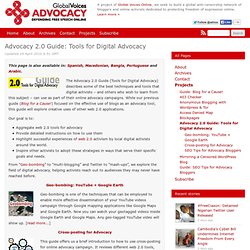 Global Voices: Tools for Digital Advocacy
Alliance for Community Media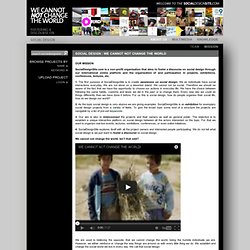 SocialDesignSite.com is a non-profit organisation that aims to foster a discourse on social design through our international online platform and the organization of and participation in projects, exhibitions, conferences, lectures, etc. 1. The first purpose of SocialDesignSite is to create awareness on social design: We as individuals have social interactions everyday. We are not alone on a deserted island. We cannot not be social. Therefore we should be aware of the fact that we have the opportunity to choose our actions in everyday life.
Social Design
Movement Strategy Center
Center for Community Change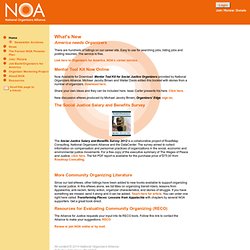 National Organizers Alliance
America needs Organizers There are hundreds of listings on our career site. Easy to use for searching jobs, listing jobs and posting resumes. The service is free.