Selfhelp
The 15 Best Fat-Burning Foods 1. Walnuts All nuts do contain some amount of the omega-3 fat alpha-linolenic acid, but most only contain trace amounts.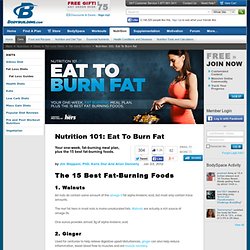 WHO YOU ARE - New brain research on personality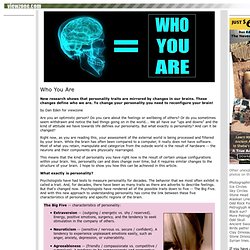 New research shows that personality traits are mirrored by changes in our brains. These changes define who we are. To change your personality you need to reconfigure your brain! by Dan Eden for viewzone Are you an optimistic person? Do you care about the feelings or wellbeing of others?
'Any idea, plan, or purpose may be placed in the mind through repetition of thought.' ~Napoleon Hill By Leo Babauta I sometime get accused, by readers who have been reading me for awhile, of repetition.
Free Articles on Self Improvement: How to Make the Most of the Resources at BPGR
Welcome to BPGR! On this site you'll find 100+ free articles on self improvement and personal growth. This page will offer strategies to make the most of all these articles on self improvement. As I mention on the homepage, BPGR differs greatly from most "psych-yourself-up-get-motivated" self-help sites on the net.