Outils de présentation
Créez des présentations directement en ligne avec PREZI (mon préféré !) ou bien diffusez vos présentations existantes avec les outils proposés dans ce pearltrees. Feb 15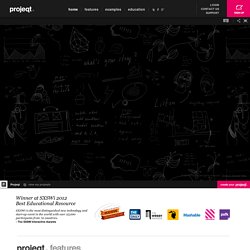 Give your stories a heartbeat. With Projeqt, your presentations never remain static. Grab your old dusty presentations, or create one from scratch with our user-friendly dashboard, and let your stories free.
Tutoriel Infogr.am
We've redesigned the entire diagramming process to make it as easy as possible. Make flow charts, wireframes, mind maps, and org charts. Try it now Sign up free Diagramming Software Drag and drop shapes onto the canvas to startflowcharting and mapping out a process. There's no learning curve with our free flow chart software—it's easy and intuitive.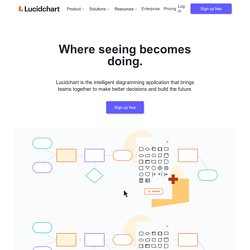 Tutoriel video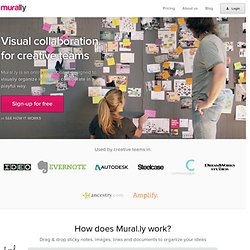 Ivan GardeProduct Lead @ Wooga "As soon as I started a new project I jumped in Mural.ly. I never liked to make structured documents for the first chaotic phase of creating a game, it's all this crazy search for the fun and Mural.ly covered this gap perfectly." Harish Rao Creative Director @ Harvik LLC "Mural.ly is an amazing platform which solves the visual communication process between clients and artists.
Depuis son lancement en 2006, la plateforme d'hébergement de présentations professionnelles Slideshare est devenu un outil de réseautage et de communication incontournable pour les entreprises et les indépendants. Qu'il s'agisse de soigner sa marque personnelle ou celle de son entreprise, de valoriser son expertise, ou de faire de la prospection B2B, Slideshare propose une palette d'outils puissants pour développer son carnet d'adresses. Voici quelques conseils pour tirer le meilleur parti de Slideshare et de ses services, et renforcer l'impact de ses présentations sur/et en dehors de la plateforme.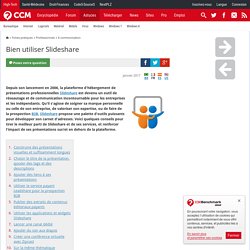 Utilisation slideshare2010