Jamaica
CAYMAN - Cayman gov't eases visa restrictions for Jamaicans
Jamaicans.com out of many one people online home > jamaican culture > our culture Channels Skip Navigation Community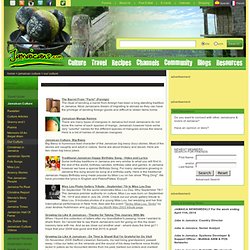 Our Culture
Popstyle Jamaica e-Magazine - Home
Welcome to popstylejamaica.com: we would like to introduce you to the latest Jamaican fashion events and trends. This website targets various types of Jamaican women: young women who want to find out more about the latest tendencies in fashion, women who are busy working and raising a family but want and deserve to look their best , women from all walks of life and with all kinds of interests. Why? Because we all have one thing in common: we like to express who we are by the way we look. The way we dress, the shoes we wear and the nail polish we choose are not just to build up an image of ourselves for the others.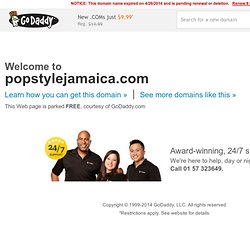 -30% de réduction sur le shop Jamafra avec le code SPRING2014 New Hoodie Essential Jamafra [NEW] Tee-shirt Sounds Guerilla. Free up the music ! Don Camilo - Kill Dem All [OFFICIAL VIDEO] New Tee-Shirt Jamafra dans le SHOP !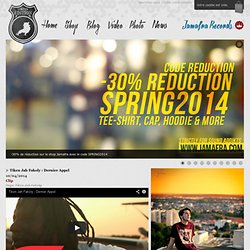 Jamafra, vibes across a reggae world...