Jamaica
CAYMAN - Cayman gov't eases visa restrictions for Jamaicans. Our Culture. Jamaicans.com out of many one people online home > jamaican culture > our culture Channels Skip Navigation Community.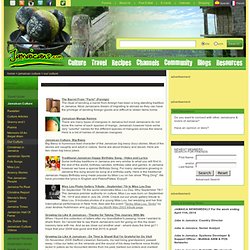 Popstyle Jamaica e-Magazine - Home. Jamafra, vibes across a reggae world... Jankanoo en Jamaique. My 2009 Chicago Vacation: Field Museum | TweetPhoto. Picture of Hannah Town Police station on Fire | TweetPhoto. Al Jazeera English - AJE.
Yfrog - Share your images/videos on Twitter!
---