Recipes/Cooking
foodgawker | feed your eyes
TasteSpotting | a community driven visual potluck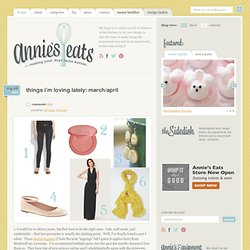 Annie's Eats ? Making your days taste better.
1. I could live in skinny jeans, but they have to be the right ones. Cute, well made, and comfortable – that last parameter is usually the sticking point. Well, I've finally found a pair I adore. These denim leggings (I hate the term "jeggings" but I guess it applies here) from Madewell are awesome. I've accumulated multiple pairs over the past few months because I love them so.
The Noshery ? a little something to nosh on
simply delicious home-cooked meals, etc.. ]
Okay, so this isn't really a hard sell. I mean let's face it … cake dressed up as cute baby carrots is way more fun than the real vegetable version, right?! I think so. But, I guess I could start drawing faces on raw carrots to make me want to eat them more.
bakerella.com
My Fridge Food - Recipes you already have in your Fridge
CHOW - Recipes, cooking tips, resources, and stories for people who love food
The Daily Meal | Restaurants, Recipes, Chefs, Food Trends, Entertaining and Travel Guides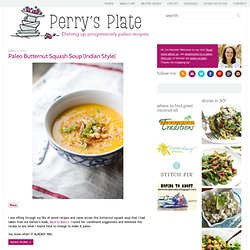 Perrys' Plate
These little homemade "Larabar-like" things are lifesavers. They're lifesavers because when I have that 3PM hankering for something sweet, I usually have my hand in the chocolate chip bag. (I didn't make that up.) Read More » Dill Turkey Chowder with Sweet Potatoes
mingmakescupcakes.yolasite