Comedy
Dorklassic: 5 Videogame Status Updates
The Grand List of Console Role Playing Game Cliches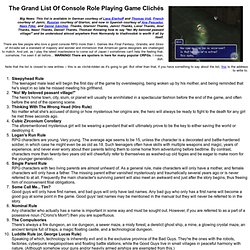 Big News: This list is available in German courtesy of Lena Eierhoff and Thomas Voß, French courtesy of Jamic, Russian courtesy of Glarion, and now in Spanish courtesy of Ana Pescador, Naxo Fdez, and Daniel Sànchez. Thanks, Glarion! Thanks, Jamic! Thanks, Lena!
Newest Items to make your life easier.
2010-02-24-determinism.png (PNG Image, 588x840 pixels) - Scaled (76%)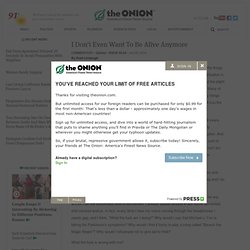 I Don't Even Want To Be Alive Anymore
I know there are a lot of people out there who are upset about some of the things I've been saying on my radio program lately.