Read
De Standaard Online - Twitteren tijdens #deronde
Loading... Please wait. Sydney researchers are getting ready to conduct human trials next year of a smart chip, which, when implanted in the spinal cord, can measure and stop pain signals from travelling to the brain. Positioning of the chip to stop the pain signals (Credit: NICTA)
Sydney scientists beat pain with spinal chip - Hardware - News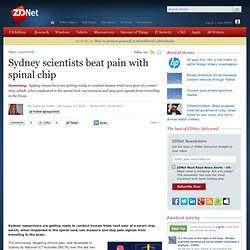 Where in the Milky Way are we most likely to encounter advanced forms of like? Virginia Trimble, of the University of California, Irvine and one of the world's leading astronomers specializing in the structure and evolution of stars and galaxies, believes that it is highly probable that most of the stars that are both rich enough in metals (all the elements except for hydrogen and helium are called "metals") to harbor habitable terrestrial planets (such as Earth) and are more than five billion years old exist considerably closer to the center of the Milky Way than we are. It's as if the Milky Way had formed from the inside out, with the older disk stars forming in the dense galactic center about 12 billion years ago. The upshot is that a 6 billion year old terrestrial planet has a potential 1.5 billion-year technology headstart to produce some pretty awesome next-generation iPods.
Hitchhiker's Guide to Life Zones of the Milky Way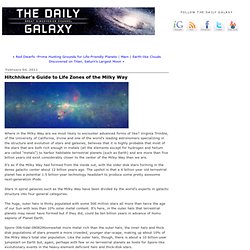 Writing about videogames is a strange vocation and not one I had imagined for myself five years ago. There's a well-established tradition of writing for game fans, but I always struggle to justify why everyone else should care. Why does my friend the high school teacher need to worry about Space Pirates?
Citizen Prime: Is Metroid Prime Our Citizen Kane?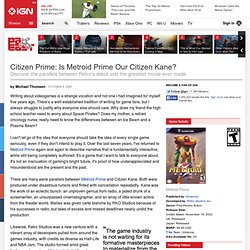 STEENHUFFEL - Tournée générale en een nieuw bier
Springpad vs Evernote: Why It Might Be Better
Hello there! If you are new here, please consider subscribing to the RSS feed or following us on Twitter to receive site updates. A few weeks back, while researching for my comparison review of Shelfster and Evernote , I stumbled upon another alternative to collect information and organize your life: Springpad . I had the pleasure of speaking with the CEO and co-founder of Springpad, Jeff Janer (formerly of Third Screen Media and Britemoon) — and I have to say, Evernote user or not, Springpad may have a place in your life. To test this theory against my normal giddy excitement for new tech, I got my wife to try it – and, let me tell you, if my wife can find a new piece of tech both useful and exciting, then it may just be one of the best bits software to appear in a long, long time.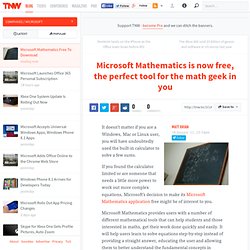 Microsoft Mathematics is now free, the perfect tool for the math geek in you
It doesn't matter if you are a Windows, Mac or Linux user, you will have undoubtedly used the built-in calculator to solve a few sums. If you found the calculator limited or are someone that needs a little more power to work out more complex equations, Microsoft's decision to make its Microsoft Mathematics application free might be of interest to you. Microsoft Mathematics provides users with a number of different mathematical tools that can help students and those interested in maths, get their work done quickly and easily. It will help users learn to solve equations step-by-step instead of providing a straight answer, educating the user and allowing them to better understand the fundamental concepts in pre-algebra, trigonometry, physics, chemistry, and calculus.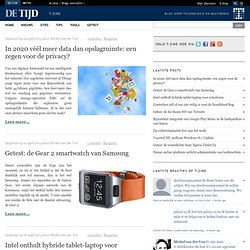 T-zine
Heb je ook meer dan één iTunes-account, omdat muziek of films in een ander land goedkoper zijn, of omdat een bepaalde app in België niet beschikbaar is? Dan weet je hoe tijdrovend het kan zijn om van 'winkel' te wisselen. Met het gratis Mac-programma Store Account Switcher doe je dat voortaan met één muisklik. Lees meer...
ASSE/MERCHTEM - Jagers hebben zondag de regio Mollem-Brussegem grondig uitgekamd in de hoop er het vossenbestand te kunnen verkleinen. In Asse werden de laatste twee weken nog eenden (Baaskouter) en lammetjes (Wolfrot) doodgebeten, in Merchtem gingen kippen voor de bijl op de Wolvertemsesteenweg, in het centrum van het dorp. Ook in Peizegem en Brussegem zorgt Reintje voor vossenstreken.
Het Nieuwsblad - Gemeente Asse: Vossen laten zich niet schieten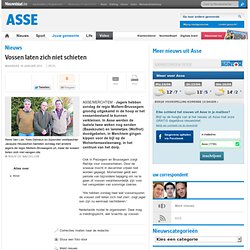 De 10 officiële feestdagen van 2011
The Intellogist Blog
Wikipedia Illustrated | Drafting a new path towards visual free culture