Anatomy
9 Very Common Figure Drawing Mistakes, And How to Avoid Them. Over the last twenty-five years I have spent my fair share of time drawing and studying the human figure.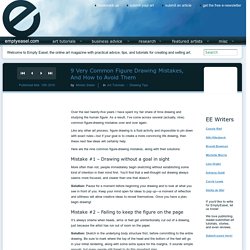 As a result, I've come across several (actually, nine) common figure-drawing mistakes over and over again. Like any other art process, figure drawing is a fluid activity and impossible to pin down with exact rules—but if your goal is to create a more convincing life drawing, then these next few ideas will certainly help. Here are the nine common figure-drawing mistakes, along with their solutions: Sculpting demo. How to Draw a Portrait of the Head. The most important part of a drawing is the start, not the finish.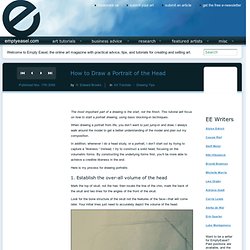 This tutorial will focus on how to start a portrait drawing, using basic blocking-in techniques. When drawing a portrait from life, you don't want to just jump-in and draw. I always walk around the model to get a better understanding of the model and plan out my composition. Lackadaisy Expressions. Boy, I didn't know what I was getting myself into when I started this.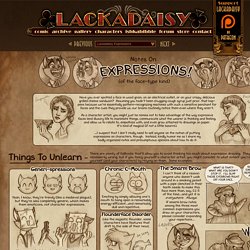 I've had requests for some sort of expressions tutorial dating back a while now, so I figured, "Sure! I can explain expression drawing...and it'll be way better than all those tutorials out there that are nothing but charts of generic expressions. Yeah! Just give me a day or two to whip something up... " Um. Tutorials. Analytical Figure Drawing SP08. How to Draw Girls: The Molly Crabapple Way | Art/Design. As the founder of Dr.
Sketchy's Anti-Art School, I'm besieged by newbies who want to attend, but have the terror they're not good enough. Here's an basic guide to the complex art of figure drawing, so you can show up to your local alt.drawing salon and wield you pencil with pride. 1.)
---