Agile Methodology
Agile management or agile project management is an iterative and incremental method of managing the design and build activities for engineering, information technology, and new product or service development projects in a highly flexible and interactive manner, for example agile software development. It requires capable individuals from the relevant business, with supplier and customer input.[citation needed] There are also links to lean techniques, Kanban (かんばん(看板)?) and Six Sigma.[1] Agile techniques are best used in small-scale projects or on elements of a wider program of work, or on projects that are too complex for the customer to understand and specify before testing prototypes.[2] Agile techniques may also be called extreme project management.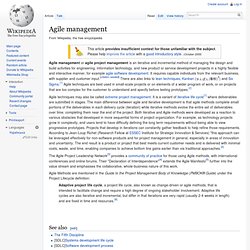 Agile management
Agile Leadership Network
The Agile Leadership Network is dedicated to evolving leadership so that individuals, teams, and organizations thrive in an ever-changing world. We are an international network of local communities that provides opportunities to connect and engage to advance the practice of agile leadership, principles, and values. We welcome you to peruse our website to learn more about our organization and to see the activities of our chapters and affiliates across the nation. More importantly, we call on you to take the next step and get involved.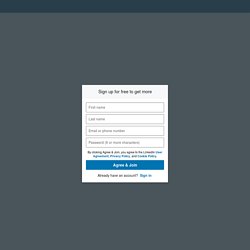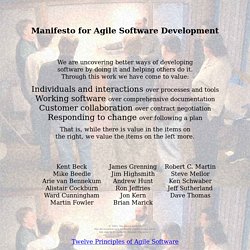 We are uncovering better ways of developingsoftware by doing it and helping others do it.Through this work we have come to value: Individuals and interactions over processes and toolsWorking software over comprehensive documentationCustomer collaboration over contract negotiationResponding to change over following a plan That is, while there is value in the items onthe right, we value the items on the left more. © 2001, the above authorsthis declaration may be freely copied in any form, but only in its entirety through this notice. Twelve Principles of Agile Software