Space
Mars in a Minute: How Hard Is It to Land Curiosity on Mars?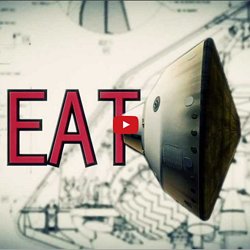 Challenges of Getting to Mars: Curiosity's Seven Minutes of Terror
From the top of the atmosphere to the surface of Mars is 7-minute journey. Yet it takes 14 minutes for the signal from Mars to reach Earth. So by the time NASA gets word that Curiosity has reached Mars atmosphere, the rover will have been waiting (or destroyed) for 7 minutes already.
Mars exploration since 1964, from first flyby to Curiosity - interactive | Science
Amazing experiments with water in space
The Curiosity rover landing
Most ambitious attempt to see what's around us in space
NASA: Tour of the Moon
Voyager leaves the Solar System