Statistics
Where is Everyone? (by @baekdal) #media. These days, everyone is trying to figure out how to connect with other people.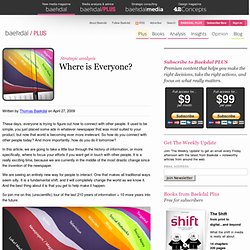 It used to be simple, you just placed some ads in whatever newspaper that was most suited to your product, but now that world is becoming ever more irrelevant. So how do you connect with other people today? The REAL Death Of The Music Industry. The Missing Google Analytics Manual. Bryan & Jeffrey Eisenberg Professional Speakers, Best Selling Authors, Online Marketing Pioneers February 25, 2010 by Bryan Eisenberg 23 Comments The Missing Google Analytics Manual.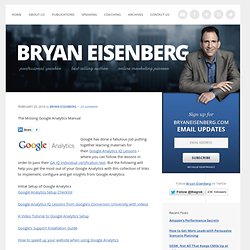 Public Data Explorer. Indicateurs de développement humain Rapport sur le développement humain 2013, Programme des Nations Unies pour le développement Les données utilisées pour calculer l'Indice de développement humain (IDH) et autres indices composites présentés dans le Rapport sur le développement humain ...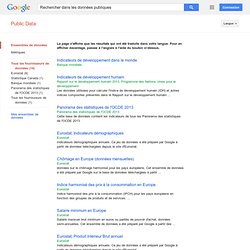 Eurostat, Indicateurs démographiques. Fascinating Social Media Facts of Year 2010. Social media is not just a social instrument of communication.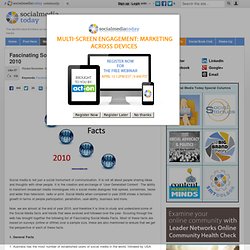 It is not all about people sharing ideas and thoughts with other people. It is the creation and exchange of 'User Generated Content'. Gapminder: Unveiling the beauty of statistics for a fact based world view. Worldmapper: The world as you've never seen it before. INFOGRAPHIC: The state of broadband Internet worldwide - Technology - GMANews.TV - Official Website of GMA News and Public Affairs - Latest Philippine News. In terms of average Internet broadband download speed alone, the Philippines lags behind roughly two-thirds of the world.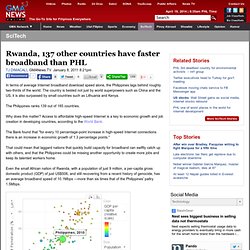 The country is bested not just by world superpowers such as China and the US, it is also surpassed by small countries such as Lithuania and Kenya. The Philippines ranks 139 out of 185 countries. Truthy. Cost of Living. Worldometers - real time world statistics.
---