How to
Mark Calculator - Learning Services - Assistance - University of Guelph Library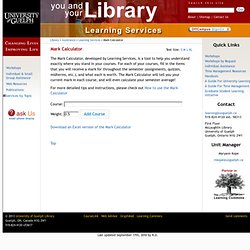 The Mark Calculator, developed by Learning Services, is a tool to help you understand exactly where you stand in your courses. For each of your courses, fill in the items that you will receive a mark for throughout the semester (assignments, quizzes, midterms, etc.), and what each is worth. The Mark Calculator will tell you your current mark in each course, and will even calculate your semester average!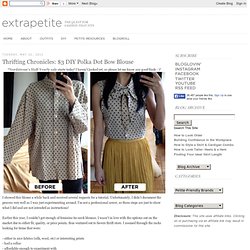 Extra Petite | Petite Fashion, Style Tips and DIY
I showed this blouse a while back and received several requests for a tutorial.
November 24th, 2010